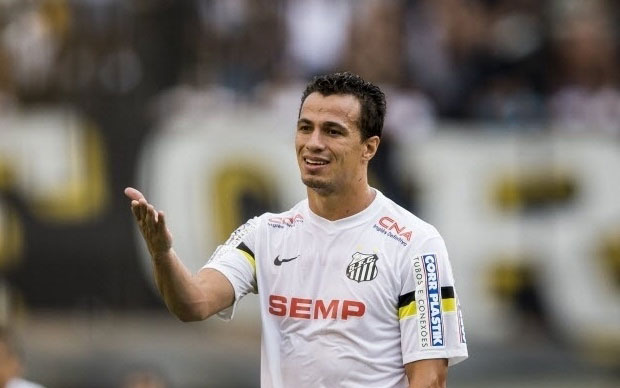 Leandro Damião was widely regarded as one of the most talented Brazilian strikers when he started shining for Internacional in 2010. But despite his success early on his professional career, he could not live up to expectations for long and declined fast.
In order to understand his decline, it is important to take into account how Leandro Damião rose to stardom in first place. Most Brazilian players who are developed at clubs from an early age, often play futsal during their early youth careers.
However, Leandro Damião started his career in the "várzea" (amateur football) in the city of São Paulo, which is rougher and tactically less polished than regular football.  Those characteristics helped him learn how to deal with the physicality in football, but also meant he could not develop some basic skills and tactical awareness as well as other players.
Despite that, after being initially rejected in trials where he first played as a defensive midfielder, Leandro Damião impressed at small Santa Catarina club Hermann Aichinger and quickly attracted the attention of Internacional, becoming a key player in their 2010 Copa Libertadores title triumph.
The striker's success at Internacional lead him to get frequently called up for the national team, but he struggled to live up to expectations. Leandro Damião did manage to become the top scorer in the 2012 Olympic Games, despite Brazil's defeat in the final against Mexico.
Clubs from Europe, most notably Tottenham, attempted to sign Leandro Damião after the Olympics, but Internacional's high valuation of him meant no deal could be achieved.
The Olympics were Leandro Damião's peak, injuries soon lead to a drop in form, whilst the striker also started trying to showcase skills he doesn't have. A lack of goals, and a tendency to move little during games attracted criticism, and Internacional became eager to sell him.
The chance came in early 2014, as Santos, helped by investors, signed him for a fee estimated in 12 million Euros. Leandro Damião cherished the opportunity to move to the state of São Paulo, but injuries and a lack of speed and mobility marred his performances and attracted criticism, whilst younger more agile players such as Gabriel Barbosa shone at the club.
Leandro Damião's spell at Santos has also been hindered by poor service, and a poor use of his strengths. As a physically strong striker that is not so technically gifted, it is important to ensure he receives passes and crosses often in or near the penalty area so he can work effectively as a target man.
As he is only 25 years old, there is still hope the former Internacional striker can bounce back, either at Santos or elsewhere. His physical attributes and past history should be enough to ensure there will also be interest from other clubs at some point in the future.