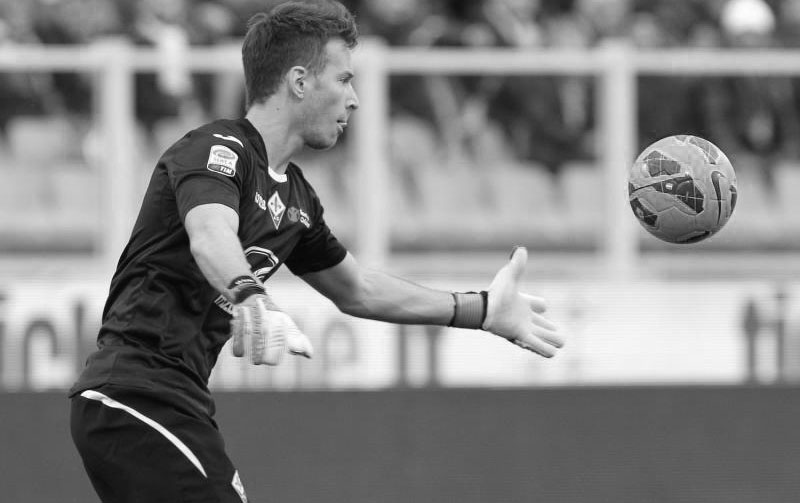 Just as all comic book heroes need to have a flaw – because, frankly, the story would otherwise be too boring – so too did Brazil's national team which would otherwise have been unbeatable.  And, for a long time, that flaw stood helplessly between the posts.
By way of explanation, it used to be said that every child in Brazil wanted to play with the ball at his feet; to dribble his way up the pitch and score important goals.  No one grew up wanting to be a goalkeeper which was why they never seemed to have anyone good enough for a team with that much talent on the field of play.
Then came Claudio Taffarel.  He wasn't a typical goalkeeper neither in physique – barely six feet tall and slight of build – nor in the way that he played.  Indeed, Taffarel had the look of someone only temporarily stuck in goal and who was itching for his time to be up to go out and play.  Yet he was good at his job.  Not the finest goalkeeper, perhaps, but certainly good enough to play for one of the most prominent teams of the era (Parma) as well as to win a World Cup in 1994.
Significantly, Taffarel was a symbol; a role model that Brazilian kids could look up to and aim to imitate.  Thus inspired, Brazil began producing goalkeepers who were not only good but great.  Dida won the Champions League with AC Milan and Julio Cesar did likewise with Inter Milan.  At their peak, both were arguably the best goalkeepers in the world.
There were also others who perhaps weren't as good but who were nevertheless significantly better than Brazilian goalkeepers from any other previous era; players like Rogerio Ceni, Heurelio Gomes and Alexandre Doni.  The emergence of such talent wasn't accidental but rather the result of greater appreciation of the importance of the role and that match winners aren't necessarily those scoring the goals.
Where Norberto Murara Neto (known simply as Neto) eventually ends up in the spectrum of Brazilian goalkeepers remains to be seen.   For sure during his brief stay in European football he's gone through a testing phase where he made the kind of mistakes that indicated he would fall well short of the standard set by the more recent examples of the Brazilian goalkeeping fraternity.  Yet he has also displayed the kind of form that would encourage people he could become one of the very best.
Making it trickier to judge his true ability is the speed at which his career has developed.  Originally at Cruzeiro he moved to Atletico Paranense when he was fourteen and quickly distinguished himself as one of the most promising goalkeepers of his age.
Within six years he was already in the club's first team albeit as back-up goalkeeper behind Rodrigo Galatto. Then, when Galatto opted to move to Malaga in 2010, Neto was promoted to the first team.  The impact was immediate and so positive that within a year he was voted as the best goalkeeper of the Brazilian championship after he helped his side to a fifth place finish and whilst the then national coach Mano Menezes was impressed enough to call up this rookie for Brazil.
When a club like Atletico Paranense, that is deficient of many resources not least financial ones, witnesses such success from any of its players it often means one thing: a move to a bigger club and so it was for Neto who signed for Fiorentina for a fee of €3.5 million in January of 2011.
For most of his initial eighteen months in Italy, Neto was merely a squad player with Artur Boruc the preferred choice in goal.  It was only in the summer of 2012 when the Pole moved to Southampton that he could harbour any hopes of winning his way into the first team.
Even then, it wasn't as straightforward.  Fiorentina brought in Italy international (and self-confessed Viola fantatic) Emiliano Viviano from the recently relegated Palermo to fill the gap leaving Neto once again on the outside looking in.
More than any other player, goalkeepers rely on others' misfortune to get a chance and so it was with Neto.  Perhaps betrayed by his desire to do well for 'his' club, Viviano opened the season with a series of costly mistakes and soon found at his expense that being a fan wasn't going to be enough to save him from supporters' criticism.  A particularly bad performance in a 4-2 defeat against Roma proved to be the tipping point for him and the opportunity that Neto had been waiting for.
Unfortunately, his immediate impact with the Serie A wasn't as impressive as what he'd experienced back home.  The Fiorentina side that he was playing in was struggling for form and confidence meaning that it wasn't the best of times for such an inexperienced goalkeeper to be making starts.  His displays were peppered with errors and uncertainty so much that, after just a handful of games, coach Vincenzo Montella was compelled to take him out of the spotlight once more.
That could have been that for Neto yet Montella had clearly seen enough ability in him to decide that he would start the following season in goal with the more experienced Cristiano Lupatelli as his reserve.
The reason for this faith can be traced in the qualities that Montella typically looks for in a goalkeeper which, apart from the obvious (good reflexes), include speed and ability with his feet.  Having coached him for the previous year, Montella could see that Neto had the raw ability to execute the role in the way that he wanted.
Ironically, however, it could have been much different if it hadn't been for Julio Cesar's high wages that had killed off Fiorentina's hopes of signing him from QPR.  Once more a case of one goalkeeper's misfortune (or, in this case, a certain element of greed) being the piece of good luck that another needs.
Again, in the beginning Neto's lack of experienced showed.  He was at fault in an early 1-0 defeat in the Europa League against Grasshoppers and the resulting criticism prompted the club's owner Andrea Della Valle to publicly defend him.  "All that Neto needs is to be left in peace.  He has been training very hard.  It is an unfortunate time for him but everyone is behind him be it players and Montella.  We have been patient with other young players and we will do the same with him."
That patience would turn out to be key because the more Neto played, the better and more confident he looked.
When, on the 23rd of January 2014, Siena's Guilliermo Giacomazzi headed in Francesco Valiani's 60th minute free-kick it meant more than the equalising goal in a tight local derby; it also meant that Neto had conceded for the first time since Yehven Konoplyank had scored for Dnipro the previous December in the Europa League.
In total, Neto had gone 676 minutes (which, if injury time minutes were added in, rose to 702) without conceding a goal.  It set a new record for Fiorentina for official games without conceding a goal, comfortably beating the previous record of 481 minutes held by Sebastien Frey. If it hadn't been for a penalty conceded against Genoa (that Alberto Gilardino put away) he would have even beaten the record of Serie A minutes without letting in a goal that Enrico Albertosi had set more than forty years earlier.
Such records can be misleading – a lot depends on the quality of defenders that a goalkeeper has ahead of him rather than exclusively on his ability – but it does indicate that there is a certain level of quality.  Neto still made mistakes but had worked hard to improve his weaknesses and was rewarding those who had been patient with him.
Perhaps it was that history and patience they had showed that had led Fiorentina to presume that extending Neto's contract would be a formality.  Sadly for them, it turned out to be anything but a formality and early in January of 2015 Neto announced that he was not going to sign a new deal.  Amidst rumours of interest from a host of clubs (Juventus, Roma, Napoli, Inter and Liverpool have all been said to be monitoring his progress) it felt like a huge betrayal and Fiorentina immediately made it public knowledge that Neto would not be considered for the first team.
It will be a sad end to his time in Florence and puts added pressure on him to make the right choice going forward.  At Fiorentina he had the luxury of playing at a high level whilst still being in a position to make the occasional mistake without too much criticism being levelled his way.  It won't be the same elsewhere which will be an added test not only of Neto's ability but also of his mental strength.
If he passes that test then he could well be set to add to the list of great Brazilian keepers and inspire the next generation of young players to replace dreams of scoring goals with those of keeping them out.  Just as Taffarel had inspired a young Neto to do many years earlier.