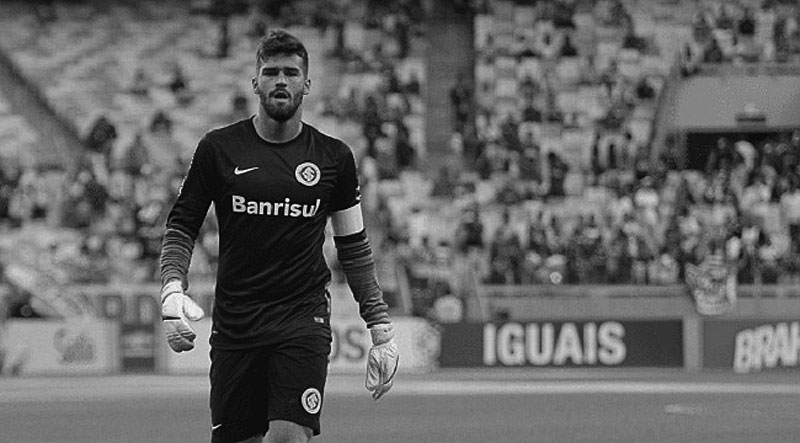 Overused (and, often, misunderstood) when it was first imported from baseball, it has since become unusual to hear of Moneyball in football.
Clubs' use of statistics in making decisions over players is no longer the novelty that it once was and so the desire to talk about it has greatly diminished.
It is clear, however, that those clubs with ambitions of making it among the elite but do not have the financial wherewithal to buy their way in, see in the intelligent use of statistics as their best shot of bridging the chasm separating them from their moneyed rivals.
Roma are one such club.  Although they haven't found the right formula that allows them to properly challenge Juventus' dominance, they are still very much sticking to their principles in the confidence that they are refining their approach with each iteration.
This, however, means making difficult decisions such as opting against making Wojicek Scenzny's move to the capital a permanent one.  Even though the Polish keeper has been doing pretty well, as soon as Arsenal informed them that they were sticking to their £15 million valuation for him there was never much chance of him staying.
Roma, quite simply, won't pay that amount of money for a goalkeeper.  It is a position that is, historically, undervalued meaning that they feel that there are players out there who are equally capable but who they can get for less money.
That is precisely why within a few days of Arsenal informing them of their decision they made their move.  Typically for a club with their philosophy, their choice fell on a player who is relatively inexperienced but also one with a potentially high upside: Brazil's recently anointed number one Alisson Becker.
Coming from a country where goalkeepers are rarely the centre of attention, he fits the classic Moneyball profile to perfection.  His valuation is still relatively low especially when compared to what Roma would have to pay for an equivalent player hailing from a European league. Hype has not yet inflated his valuation.
Look closer, as Roma's scouts and statisticians undoubtedly have, and you'll see a pretty impressive player who has been steadily improving and overcoming all hurdles in his path.  Alisson made his Internacional debut in 2013 (when he was twenty years old) but initially opportunities were limited.  Dida, a Champions League winner with AC Milan, was first choice and he often had to make do with being an onlooker.
Alisson, however, was a diligent student and a quick learner, to the extent that within a year he was the club's undoubted first choice.  His position was strengthened with some impressive displays in the Copa Libertadores despite the club floundering to make any real progress.
His assurance in goal had also brought him to the attention of Brazilian selectors.  He had represented his country at U17 and U20 level by the time Dunga opted to call him into the international set up, and the national coach went a step further by naming him in the starting eleven for the World Cup qualifier against Venezuela last October.
For all of Alisson's positive performances, Dunga's choice was still slightly surprising given his lack of experience.  Then again, the Brazil coach knew him better than most: he had been the one to give him his professional debut during a brief spell as Internacional manager.
Representing Brazil is always seen as a sign of quality and Alisson, whose contract at Internacional was winding down, soon had European clubs queuing for him.  Juventus made an approach but, perhaps aware of the difficulty his compatriot Neto had found in displacing Gigi Buffon, he opted instead to move to AS Roma.
It looks like a wise choice not least because Alisson will be moving to a club where Brazilians have always been warmly welcomed.  In the eighties midfielder Paolo Roberto Falcao was so loved that he was acclaimed as the Ottavo Re' di Roma (Eighth King of Rome).  Others – Aldair, Paulo Sergio, Cafu, Emerson, Mancini and Taddei – are remembered just as fondly.
Rome has in the past even provided a good home to a trio of Brazilian goalkeepers.  The first, and probably best, of these was Doni who came in as a squad player but eventually forced his way into the team playing 149 times for them.
At around the same time AS Roma also signed Julio Sergio who wasn't ever a regular but still got plenty of opportunities when Doni was injured.
Even so he is mostly remembered for an injury he himself suffered at the end of a game against Brescia where he ended in tears:
And then there was Artur, a goalkeeper who was with Roma at the same time as the other two but never really got much of an opportunity before moving on to Portugal where he excelled at Braga and Benfica.
For all of that, over the past decade stability between the posts has been an elusive quest for Roma.  Apart from the Brazilian trio a number of goalkeepers – Bogdan Lobont, Maarten Stekelenburg, Mauro Goicoechea, Lukasz Skorupski, Morgan De Sanctis – have tried and failed to fully convince of their ability.
Succeeding where those have disappointed is the challenge facing Alisson.  Talent wise he has all that is needed.  A tall, physically imposing goalkeeper he is an excellent shot stopper who has worked hard to improve on the weaknesses in his game like distribution of the ball.
A lot depends on how he handles the pressure of being first choice at an ambitious club in a new country, a task rendered trickier by his late arrival to Italy due to his expected participation in the Olympic Games.
Those who know him, however, are confident.  "He has a very strong personality, I think that is his best attribute," powerful words especially as they're coming from Claudio Taffarel, a Brazil legend who knows what is needed to succeed in Europe.
At Roma, they're hoping that they'll be to notch another win for the statisticians and their Moneyball models.