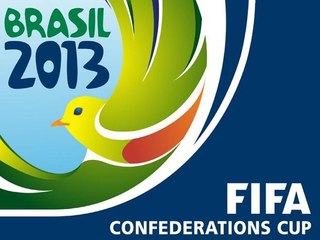 Brazil dribbles and shimmies its way tentatively into the 2013 Confederations Cup, with many great questions waiting to be answered. As a nation which churns out footballers for export with an efficiency and regularity only matched by their coffee production, its players cover every corner of the globe, which makes choosing a squad for the Seleção a mammoth task which no manager will ever get 100% right.
The choice of personnel is only a minor concern, when you consider the other questions being posed by the many interrogatory journalists and football organisations around the world. Is Brazil ready to host a major tournament? Is the transport structure in place? Are the preparations taking into account political issues? And, more importantly, will the stadiums be physically able to hold these matches?
There's no doubt that the preparations both on and off the pitch have been far from ideal, but Brazil will pull through. The appointment of Luiz Felipe Scolari as manager might not be the best thing for the long term future of Brazilian football, and he's abandoned much of the good work put in place by Mano Menezes, but Big Phil's sole aim will be results on the pitch regardless of tactical set up or style of play, and in these times of uncertainty this might be exactly what Brazil needs.
As I've learnt more about football in Brazil over these past few years covering the sport there, it's evident from talking to many native Brazilians, that the "Joga Bonito" ideal is nothing more than a myth these days, and references great teams of the past rather than the modern day Brazil. It will still get peddled out as an easy reference to the way Brazilians play their football, but in realistic terms it's far from the truth.
Brazil will try to control games when in possession, which is something Menezes was instilling in his group of young players before Scolari took over, but in reality they struggle to do this and often rely on the swift counter attacking prowess of players like Oscar, Neymar, Dani Alves, Lucas Moura, and more recently the box to box work of the excellent Paulinho. If one of the quicker players can break the defensive line, then you can be sure that Paulinho will be following up in that dangerous position on the edge of the box.
This is where you can begin to see a chink of light for the Selecao. If Scolari is willing to discard some of the marquee players who add nothing to the team other than a box office name, then players like Paulinho, Jadson, Fernando, and Hernanes could sure up the midfield, helping the team to keep possession as well as engineering the counter-attack. Then players such as Dante (the Bundesliga star who only has three caps at the age of 29), Réver, Thiago Silva, and goalkeeper Jefferson can provide a solidity in defence from which the attacking foundations can be built.
If this core of players can provide stability, which is something you'll never achieve playing David Luiz at centre back beside Brazil's wandering full backs, then this will allow the aforementioned young stars to do what they do without making them feel they are the Brazil's only hope of success. At the moment it seems to be more a case of pass it to Neymar and hope he does something, and whilst mentally he seems to be beginning to get used to this pressure, his performances on the pitch would be much better if he was free to be part of the team, rather than unrealistically being its only hope.
The Confederations Cup provides Brazil with their first taste of competitive games in a long time, and whilst their slip down those silly FIFA rankings might not be as catastrophic as the numbers suggest, they have plenty to prove in this tournament, and plenty of intriguing questions which fans of the beautiful game will enjoy finding out the answers to during the next two weeks.