To say that this is a big year for Brazilian footballers would be an understatement. The 2014 World Cup on home soil is looming large, and the Brazilian contingent in one of the most high profile leagues in the world will be out to impress.
Here's a look at the Brazilians plying their trade in the English Premier League. Keep an eye out on this page as it will be updated if any Brazilians join before the transfer window shuts on September 2nd.
---
David Luiz – Chelsea
Central defence / defensive midfield
There were whisperings shortly after José Mourinho took over for his second stint at Chelsea, that David Luiz might be one of the players the Portuguese manager might not be keen on, but going into the new season he's still at Stamford Bridge, and likely to be Chelsea's first choice centre back.
Luiz can divide opinion as he has a tendency to abandon his defensive duties and embark on wandering forays out of defence. If Chelsea have players in midfield willing to cover for him, then this can be an effective attacking weapon to unleash on their opponents. However, it can also leave his team a man light at the back and provide way for the opposition to get through on goal.
It will be interesting to see how Mourinho copes with Luiz's unpredictability, as he's typically a manager who likes his defences to be rigid and disciplined. Many think he would be more effective in a midfield role, or as the ball playing defender in a back three, but whatever his role Luiz will be a vital part of the team if Chelsea are to challenge for honours.
---
Oscar – Chelsea
Attacking midfield
Oscar was a revelation during his first year in the English Premier League, both in terms of his performances for Chelsea, and his emergence as a vital part of the new look Brazil side. His second goal against Juventus on his Champions League debut announced his talent to the wider world, and his hard work and dedication throughout a long season proved he was no lightweight.
Alongside Juan Mata and Eden Hazard, Oscar was part of an impressive attacking trident which any striker would love playing in front of, and any defender would dread having to come up against.
Oscar used his guile and skill to become an important part of Chelsea's creative play, and he is likely to remain one of their favoured attacking weapons in the coming season.
---
Ramires – Chelsea
Midfield
Ramires is the engine of the Chelsea midfield, and will use his athleticism to shuttle up and down the pitch in a box-to-box role. He played a big role in Chelsea's Champions League success in 2012, scoring an expertly taken chip past Barcelona goalkeeper Victor Valdes in the away leg of their semi-final, which will go down in Chelsea history.
Since then Ramires has gone under the radar in terms of both his displays for Chelsea, and his lack of appearances for Brazil. He'll be hoping that his 2013/14 season can see him return to the heights he reached during that Champions League winning campaign of 2011/12.
---
Lucas Leiva – Liverpool
Defensive midfield
Last season was very much a recovery year for Lucas after his return to the side following a serious knee injury, and then a thigh injury picked up at the start of the season. This time out he'll be expected to be at the top of his game both physically and technically.
Lucas plays a vital role in Brendan Rodgers set up at Liverpool, and from his defensive midfield position he'll be expected to initiate moves for his own team, as well as break up the opposition attack.
He was once considered a future national team regular, and maybe even a captain, but he has dropped out of the Brazil squad since picking up his injury. There is a  lot of hard work ahead for Lucas if he's to feature in future Selecao squads.
---
Philippe Coutinho – Liverpool
Attacking midfield/forward
As with Oscar, many doubted that Coutinho would be able to cope with the physicality of the English league, but his performances since joining Liverpool have proved that size isn't everything.
Coutinho's technical ability and eye for a pass saw him become one of Liverpool's stand-out players last season, and the Kop soon took to their young Brazilian star.
If he can maintain his form from last season he should help Liverpool improve on their 7th place finish, and he'll also be difficult to ignore when it comes to national selection.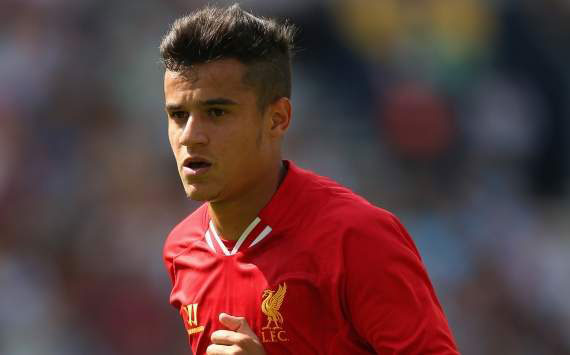 ---
Fernandinho – Manchester City
Midfield
Fernandinho is a new arrival in the Premier League, having signed for Manchester City from Shakhtar Donetsk for a fee of around £30m. The midfielder had become one of Shakhtar Donetsk's many Brazilian success stories, and he was so highly regarded at the Ukrainian club that he was their vice captain during his last couple of seasons at the club.
Fernandinho is a creative box-to-box midfielder who'll also work hard for the team and occasionally try to shoot from distance. The prospect of him and Yaya Toure playing in the same midfield is a fairly daunting one for the other 19 teams in the league.
---
Rafael da Silva – Manchester United
Right back
Rafael was one of the best right backs in the league last season, and will be hoping for a repeat performance this campaign as he looks to force his way into the Brazil squad as a back-up to Dani Alves.
The right back is still suffering after taking a large part of the blame for Brazil's failure to win a much coveted Olympic gold medal in London last year.
This banishment from the international scene means Rafael can concentrate on being the best he can for Manchester United, and when he's in top form scurrying up and down that right hand side, his best is second to none.
---
Fabio da Silva – Manchester United
Left back / left midfield
Fabio hasn't had the impact at Manchester United that his twin brother Rafael has, but during his loan spell at QPR last season he was one of the players who caught the eye in a fairly poor side.
Fabio may have paid the price for being the more versatile of the two brothers, having switched to right back from left back at an early age, and his attacking talents mean he could also do a job on the left wing.
Patrice Evra will turn 33 by the end of this season, so it's possible that Fabio could get more chances than in previous seasons, but it remains to be seen where he features in the plans of new manager David Moyes.
---
Anderson – Manchester United
Midfield
Anderson is another player who's never quite made the grade for Manchester United, despite being tipped for big things on joining the club from Porto.
The midfielder has the potential to be a driving force in the centre of midfield, seriously he has, but it just hasn't happened for him… yet.
If he can get in shape for the new season and get some regular playing time under his belt, he could be the perfect mobile partner for the more stationary Michael Carrick.
---
Guly do Prado – Southampton
Forward / attacking midfield
Forward Guly do Prado appeared sporadically for Southampton last season, but was a major part of their promotion campaign the season before, when he scored 10 goals in 42 appearances.
He recently commented that he hopes to see more first team action in the coming season, and he knows that the best way to feature in Mauricio Pochettino's plans, is by scoring goals when given the chance.
"I need to show that I am worth a place in the team, and I must do that in the pre-season, I need to start hitting the back of the net again. For sure it's the only way back for me"
---
Heurelho Gomes – Tottenham Hotspur
Goalkeeper
It's likely to be another frustrating season for Heurelho Gomes as, should he remain at Spurs, he'll almost certainly be back-up to Hugo Lloris.
If the opportunity arises for Gomes to get first team football at another club before the transfer window closes, then he'll surely take it. Otherwise, he'll just have to remain in his role as possibly the best back-up goalkeeper in the league.
---
Sandro – Tottenham Hotspur
Defensive midfield
On his day Sandro is the best defensive midfielder in the world. If Spurs are to live up to their potential and start challenging for honours in all competitions, then keeping hold of Sandro, and keeping him fit, will be vital.
Sandro is surely a shoe-in for the Brazil squad once he's fully fit and playing week in, week out, but will have to prove his prowess once again having dropped out of the national side since picking up an injury last season.
Alongside his midfield colleagues Paulinho and Dembele, they could form a central midfield unit for Spurs which rivals that of Yaya Toure and Fernandinho at Manchester City.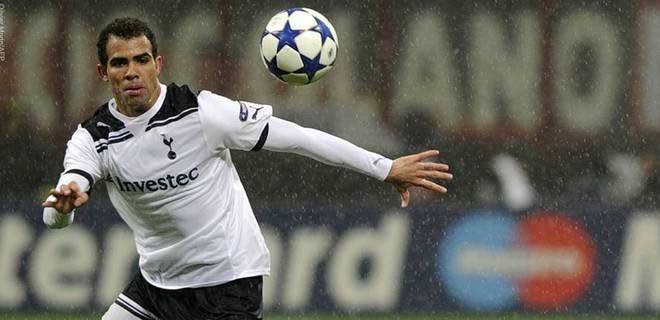 ---
Paulinho – Tottenham Hotspur
Midfield
Paulinho is another new Brazilian arrival in the Premier League this season, and many pundits think that Spurs may have got the better deal with the £17m Paulinho, when compared with the £30m Manchester City paid for his compatriot Fernandinho.
Paulinho was part of the Corinthians side which defeated Rafa Benitez's Chelsea to lift the Club World Cup in 2012.
Brazilian football expert Tim Vickery has long been an admirer of Paulinho, and has dubbed him "the Brazilian Frank Lampard" due to his ability to arrive in the box from midfield and get himself on the scoresheet.
If he can adapt to English football as quickly as Oscar and Coutinho did, then he'll be a midfield force for Spurs this season, and after being part of one of the more English style Brazilian teams at Corinthians, you'd expect him to adapt quicker than most.