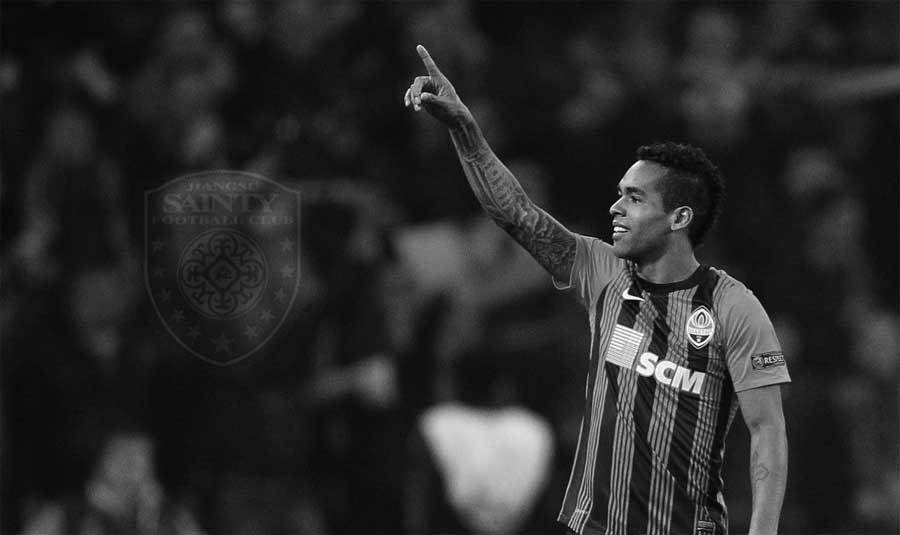 Anyone who has followed the goings on during this transfer window couldn't have helped but notice the rise of Chinese football in the world scene.
This window alone, Chinese sides have signed Jackson Martínez from Atlético Madrid, Fredy Guarín from Inter, Ramires from Chelsea, and Alex Teixeira from Shakhtar Donetsk. However, it wasn't just European based players who took the plunge; accepting large swaths of money to move to China.
Continuing a trend of the past few years, Chinese sides signed a number of Brazilians from the Brasileirão, including three – Gil, Renato Augusto, and Jádson – from defending champions Corinthians, as well as promising attacker Geuvânio from Santos.
These players now join the growing Brazilian population in China, a group that includes talented striker Elkeson, as well as play-maker Ricardo Goulart, plying their trade in China.
Until now, the Brazilian national team has had an unwritten policy of not selecting players that aren't based in either Europe or the Americas. However, with the recent exodus of Brazilians to China, it's time for the national team to rethink that policy.
The talent that now resides in China contains a number of useful pieces for the national team puzzle moving forward, and it would be unwise for Dunga, or any future managers, to ignore players simply because of where they play.
Just because Gil, who was selected for the Brazil squad that faced Argentina and Peru in World Cup qualifiers during the last international window, has moved to China, it doesn't mean he's lost the skills that have made him a good central defender.
The same principal applies for young players such as Alex Teixeira and Geuvânio, who should one day be in the conversation for national team call-ups.
Why should a player be penalized on the national team level for where he's chosen to play his football?
Players should be judged on the skills and talents they possess, and aren't fundamentally better simply because of where they play their club football.
Essentially, eliminating a player as talented as Alex Teixeira from the national team picture just because he's not playing against top quality competition is foolish.
Should where players play be a factor in making the decision whether or not to call up a player? Sure, but it shouldn't be a non-starter when a player plays in China, or the Middle East, or even the United States.
Every performance should be taken with a grain of salt, 10 goals scored in the Premier League is certainly more impressive than 10 goals scored in China, but a talented player is a talented player no matter where he's playing.
The fact of the matter is, despite common perception that there are swaths of Brazilians playing in every major league around the world, the Brazilian national team isn't exactly in a position to say no to talented players such as Renato Augusto, Gil, and Alex Teixeira.
While there are young players who should one day be able to take the place of those players, such as Valdívia, Gabriel Barbosa, and Rodrigo Caio, those players aren't ready for the national team right now.
Forcing them into the national team setup before they're ready simply because talented players chose to go to a lesser league is unwise, and hurts the team when looking toward the future.
Regardless of one's opinion on the topic, it's clear that Chinese football isn't going to just go away. Issues created by the movement of players to the Far East are only just beginning, and will have to be dealt with by national teams and their managers especially, it seems, Brazil's.