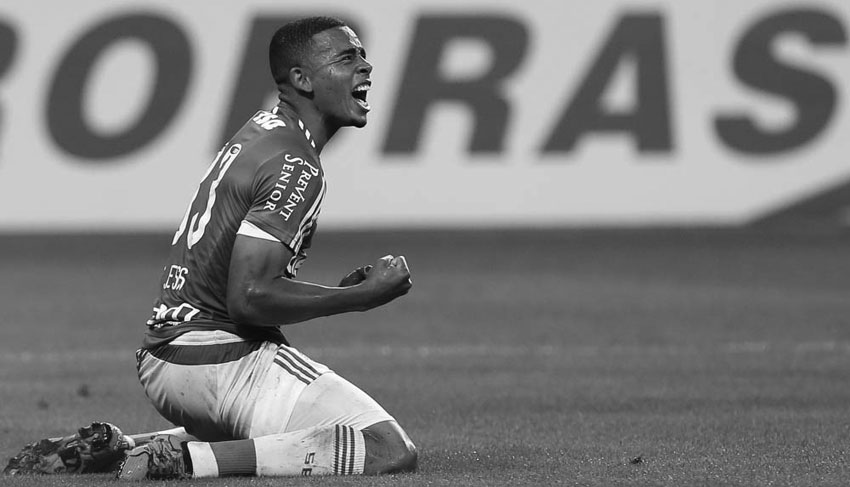 Part of the fun of following Brazilian football is watching stars develop before your eyes.
Before Neymar joined Barcelona, he tore it up for Santos, much to the delight of those who followed Brazilian football.
With Neymar, and perhaps Douglas Costa, as the sole exceptions, Brazil has struggled to produce world-class talent in the recent years. That's about to change.
Gabriel Barbosa, also known as Gabigol, a 19-year old attacking star, has already played over 100 professional matches for Santos, and it seems as though it will be only a matter of time before he makes the move to Europe.
Grêmio possesses two very impressive young attackers, Luan, a 23-year-old who scored 10 times in last season's Brasileirão, and Lincoln, a 17-year-old who debuted professionally last season at 16 and seems destined for stardom.
Brazil doesn't just possess young attacking talent though, as 23-year old Alisson has been strong between the sticks for Internacional – so strong that he's earned himself the number 1 shirt for the Brazilian national team.
These players, as well as other talented youngsters, will make up the next class of Brazilian footballing stars.
Palmeiras, one of São Paulo's big four, have a young star of their own in Gabriel Jesus.
The 19-year old debuted professionally in last season's Paulstão, coming off the bench 8 times, but began to make his mark in a dream 4-day stretch last August.
In a span of four days, from August 27th to August 30th, Gabriel Jesus scored four goals; two in a decisive Copa do Brasil match against Cruzeiro, and two against Joinville in the Brasileirão. Against Cruzeiro, Gabriel Jesus made Fábio, Cruzeiro's veteran goalkeeper, look the fool:
On this goal, Gabriel Jesus displays so much of what makes him a terrific prospect. With strength, he fights through the initial challenge to win the ball, before finding him one-on-one with Fábio.
With flair, he dribbles around Fábio as though the ball was attached to his feet with a string, and finally, with finesse, he slots a shot between the defenders and into the net.
There is no doubt that Gabigol is a more polished player at this point in his career. The Santos star has been playing professionally longer than his counterpart at Palmeiras, but there's also no question that Gabriel Jesus has the better physical tools.
This off-season, Gabriel Jesus built up his muscle, meaning the 19-year old now truly looks like a man. In this year's Copa Libertadores he scored 4 times, including an impressive brace against high flying Argentines Rosario Central.
However, he was also sent off against Rosario, perhaps bringing into question his maturity. Regardless of those potential questions though, Gabriel Jesus is a talented, promising player, that has rightfully ignited interest from Italian powers Juventus.
Despite rumors of a move to Italy, as of now Gabriel Jesus will stay at Palmeiras. This January, the club announced that they had increased the youngster's salary, no doubt in an attempt to entice him to stick around for a couple more years.
This August, Gabriel Jesus will debut on the international stage as he is expected to be a member of Brazil's u-23 squad that seeks Olympic glory. Gabriel Jesus playing alongside Neymar, as well as with the talented Gabigol, will give Brazilian fans a glimpse of what their future could hold.
For now, Gabriel Jesus will continue to grow and mature as a player with Palmeiras, and soon, maybe next year, maybe the year after that, he will make his move to Europe, where he will have the potential to become the next Brazilian star.