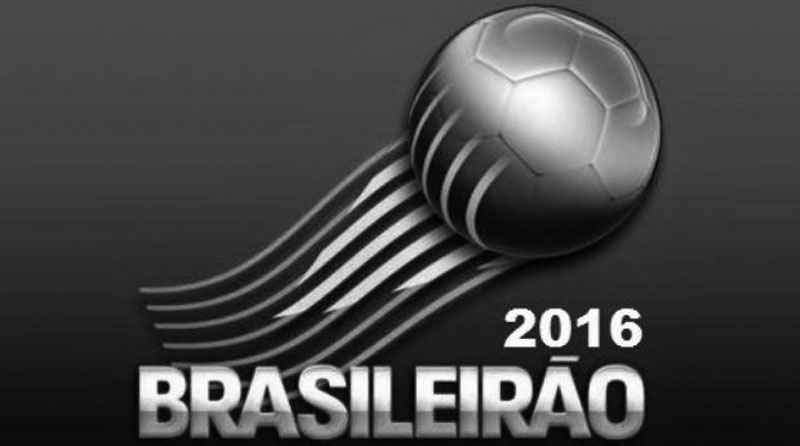 With the slog that is the Brazilian state leagues finally behind us, the eyes of the country turn to the Brasileirão.
The are story-lines aplenty, with Flamengo looking to return to relevance on the pitch, a heavily weakened Corinthians seeking to win back to back titles, and plenty of teams looking likely to make a run at the title.
With those in mind, let's take a look at the best and worst case scenarios of each of the Brasileirão's 20 sides. Later in the week, I'll be back with my predictions for what will happen this season. Without further ado, here are each side's best and worst case scenarios:
América Mineiro:
Best Case: A side full of veterans quietly puts together a decent campaign that has them finish well-above the relegation fight.
Worst Case: América yo-yo back down to Série B, and are unable to pick up any points against their pair of big brother clubs, Cruzeiro and Atlético Mineiro.
Atlético Mineiro:
Best Case: Robinho and Lucas Pratto continue to function well together in the attack, Juan Cazares impresses in the midfield, and this veteran laden squad shows their experience while making a run at the title.
Worst Case: There are too many attackers, and not enough minutes, resulting in none of them finding a rhythm. The veterans in the squad pick up too many knocks over the course of the season, and Galo fall short of expectations.
Atlético Paranaense:
Best Case: Big Walter leads the league in goals scored, Marcos Guilherme matures into one of the best young midfielders in the country, and the new turf field makes the Baixada one of the tougher trips in the Brasileirão, putting Furacão right in the thick of the top 4 fight.
Worst Case: Paranaense struggle to adjust to the turf just like everyone else, Walter's fitness is below where it needs to be, leaving him missing crucial matches, and Paranaense are surprisingly relegated.
Botafogo:
Best Case: The 18-year old Luis Henrique turns into the next Brazilian sensation, scoring goals left and right, Jefferson gets back to being Brazil's best keeper and Botafogo find themselves right in the Libertadores fight.
Worst Case: With their home stadium in use for the Olympics, Botafogo find the nomadic lifestyle to be a bit much, and the yo-yo club yo-yo's back down to Série B after being unable to find enough goals.
Chapecoense:
Best Case: Two veterans, Bruno Rangel and the crafty Kempes, help Chapecoense fight off relegation for yet another year, and pick up a couple of surprising results along the way.
Worst Case: It gets bad fast for the small side from Chapecó, and Chapecoense find themselves easily relegated, and playing out the string at an increasingly empty Arena Conda.
Corinthians:
Best Case: Once again, Tite says no to the national team, and a couple of mid-June signings reinforce the squad, allowing Timão to push for the title once again, behind masterful midfield play, and the managerial genius of Tite.
Worst Case: After crashing out of the Libertadores Round of 16 once again, Tite decides it's time to test himself at the national team level, leaving Corinthians lost without their manager and not all that talented. Timão struggle to find an identity, ultimately finishing mid-table.
Coritiba:
Best Case: Coritiba's incredibly defensive style pays off, as Coxa lead the league in fewest goals against, and score enough goals to pull themselves to a mid-table finish.
Worst Case: Coritiba's plan to become the first team to attemtp to play 38 consecutive 0x0's backfires when the defense allows too many goals, and Coxa are easily relegated to Série B.
Cruzeiro:
Best Case: The talented, but young, midfield matures into a formidable force, and Rapossa are able to find a striker in the June window (they have been rumoured to be thinking about making a run at Tigres' Rafael Sobis) who scores enough goals to give them a Libertadores spot next year.
Worst Case: Cruzeiro wait too long to finally name a manager to start their year, and end up riding the managerial merry-go-round all season, falling into the relegation slog by the end of the year.
Figueirense:
Best Case: Former Internacional man Rafael Moura leads the line, and Figueirense stay above the relegation line, if only just barely.
Worst Case: Figue can't score any goals, and aren't particularly good at stopping opponents from scoring, leading to a disastrous campaign that sees them relegated by early November.
Flamengo:
Best Case: Muricy Ramalho figures out how to best play with Fla, and a trio of foreingers, Peruvian Paolo Guerrero, Colombian Gustavo Cuellar, and Argentine Federico Mancuello, help Flamengo return to the Copa Libertadores for the first time since 2012.
Worst Case: Muricy is sacked after only a few rounds, continuing the managerial merry-go-round at Brazil's biggest club, and Fla disappoint yet again, finishing mid-table.
Fluminense:
Best Case: Fred's spat with Levir Culpi blows over, and the veteran leads the league in goals. Fred's play, along with that of the youngsters Gerson, Gustavo Scarpa, and Marlon pushes Flu into the title hunt.
Worst Case: Fred and Levir Culpi have another row that both splits the dressing room and drags Flu into an ugly relegation battle that culminates with them just barely staying above the cut line.
Grêmio:
Best Case: Without the distraction of the Copa Libertadores, Grêmio get off to a strong start, with Miller Bolaños finding his footing up top. Roger Machado matures into the best young Brazilian manager, and Grêmio use their young attackers, supremely talented midfield and strong defense to take the title.
Worst Case: Bolaños struggles to score, as does the entire team, and without goals, Grêmio is unable to find the points needed to make a true title charge, drawing matches that should've been won, leaving them in 6th or 7th place at the end of the year.
Internacional:
Best Case: They find an adequate replacement for Alisson, the talented youngster Valdívia returns from injury better than ever, and Inter race to their first title since 1979.
Worst Case: The worst case scenario might have already happened as star goalkeeper Alisson joining Italian Serie A side Roma, leaving Inter struggling at the back. Argel Fucks is unable to find a consistent goalscorer, and his side slumps to a mid-table finish.
Palmeiras:
Best Case: New manager Cuca is able to instill his style, the defense holds strong thanks to the addition of the Colombian Yerry Mina, and the ever talented front line of Dudu, Gabriel Jesus and company scores enough to lift Verdão to a Copa Libertadores spot
Worst Case: The shaky defense rears its ugly head on one too many occasions, and Verdão match some stunning wins with equally stunning losses, floundering to yet another mid-table finish.
Ponte Preta:
Best Case: Wellington Paulista's torrid form carries over from his impressive Paulistão campaign, and Ponte pick up just enough points to stay in the top division for another year.
Worst Case: Ponte quickly become the punching bag of the league, suffering ugly defeats on a regular basis, and are banished to Série B without much of a fight
Santa Cruz:
Best Case: The crowd at the Arruda makes Santinha the toughest away match in the Brasileirão, and Santa Cruz's dream run continues, with Santinha doing just enough to finish in the top 4, grabbing the vital Copa Libertadores berth that comes with it.
Worst Case: Santinha's crowd starts the year as a positive, but as the results don't go their way, the pressure builds, and Santa Cruz disappointingly drop to Série B.
Santos:
Best Case: Lucas Lima and Gabigol stick around for the entire year and are even joined by Atlético Nacional starlet Marlos Moreno, as Santos possess the best scoring front line in the competition. O Peixe race past opponents, and run away with the title.
Worst Case: Lucas Lima and Gabigol both leave for the greener pastures of Europe in July, leaving a rapidly aging Ricardo Oliveira up top, who can't do enough without his talented midfielders feeding him the ball, and Santos are unable to replicate last year's success finishing mid-table at best.
Sport:
Best Case: Diego Souza's return coupled with strong midfield play gives Sport the momentum necessary to make a run at a Libertadores spot.
Worst Case: Sport's front line struggles to find goals, and the back line concedes too much, leaving O Leão in a relegation battle at the bottom of the table.
São Paulo:
Best Case: São Paulo are able to hold on to Jonathan Calleri for the entire season, and the side that showed up in a 4-0 drubbing of Toluca in the Copa Libertadores is the same one that shows up for the majority of the Brasileirão, helping São Paulo to their first title since they won 3 in a row from 2006-2008.
Worst Case: São Paulo crash out of the Libertadores, and Calleri leaves on June 30th. Ganso is his usual inconsistant self and inconsistency from the entire side causes manager Edgardo Bauza to be prematurely shown the door, putting São Paulo right on the managerial merry-go-round again. All of this, plus poor play between the pipes causes São Paulo to stumble to a lower-table finish.
Vitória:
Best Case: Kieza and Dagoberto, two veterans of the Brasileirão, combine to score a decent amount of goals, and Vitória surprisingly finish in the upper half of the table.
Worst Case: Vitória fail to find results early in the year, and become that team that you can't seem to name a single player on (hi Joinville!), and finish the year easily relegated.