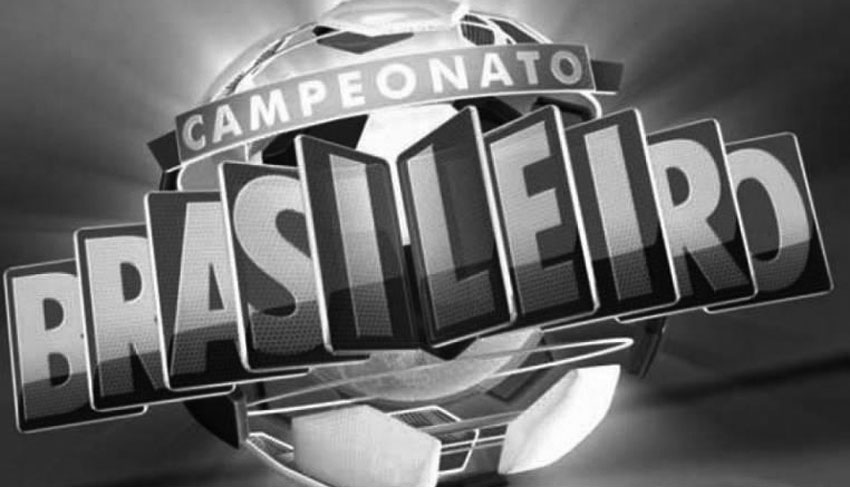 After three months of largely uninteresting state league football mixed in with some Copa Libertadores fun, Brazil's national league, the Brasileirão, makes its much anticipated return this weekend.
Things are much different now than they were last December when the 2015 campaign concluded.
Then, Corinthians were the deserved champions and looking like the best side in the recent history of South American football.
Now, Timão has seen so many of the players that made that side great depart, some for China, some for Europe, and have just recently crashed out of the Copa Libertadores. Corinthians have gone from a side well primed to repeat as champions, to one that might have to fight to even qualify for next season's Copa Libertadores.
Brazil's biggest side, Flamengo, enter the season with more questions than answers, and have to deal with the distinct possibility that they will struggle for yet another season.
These, and so many other questions are what will make this season's Brasileirão so interesting. Who will emerge as the stars of this season? Who will fall short of expectations, and ride the managerial merry-go round? And perhaps most importantly, who will be able to put it all together for 38 matches to assert themselves as champions of Brasil.
Last season, I picked Fluminense to win the Brasileirão. That was before I knew they would stupidly sign Ronaldinho and suffer for it during the second half of their season.
As well, I pegged Atlético Paranaense to go down, a side that was one of the surprises of the campaign. This year, I won't make those same mistakes. With last season's mistakes in mind, here are my flawless (okay, probably not), predictions for the 2016 Brasileirão:
Relegation:
Sorry Coritiba. I've watched you play too many incredibly boring 0-0 draws to think that you'll somehow stay up this year. A bit like Sunderland in the EPL, Coxa have hung around in Série A by finding just enough goals near the end of the season the past couple of years. That ends this year. I think Coritiba easily go down.
They'll be joined by a Vitória side that I just can't see scoring goals, and Figueirense, another side that have surpassed expectations in staying up the past couple of years, but I think their luck runs out this season.
It gets a bit tougher predicting the final spot. Seldom does a season go by without one of Brazil's "giants" finding themselves in a relegation battle. It's tough to see any of the giants going down this year, but I can definitely see Cruzeiro struggling this season.
A Raposa struggled in the Minas Gerais state league, and seem to be a bit short on talent. Even with that in mind, I think Cruzeiro stay up, and the final relegation spot comes down to two small clubs: Chapecoense and América-MG.
Neither side looks all that impressive, but América come into this year with a bit of momentum after winning the Mineirão, so I'll say that Chapecoense go down by the slimmest of margins.
Libertadores:
Much like last season, we enter this season of the Brasileirão without a clear favorite. Had Corinthians been able to hang on to their roster they certainly would have come in as favorites, but after losing no less than 7 key contributors, and now with the future of their manager, Titie, uncertain, Timão are quite far from favorites.
What that means is that this season's fight for the top four will be as entertaining as one could hope. Plenty of very talented teams will fancy themselves for a top four finish.
Atlético Minieiro seem like Brazil's best shot at a Libertadores title, and also seem like one of Brazil's more talented sides. Galo should be considered among the top 4 sides in the league, and with their potent attack, plus veteran defense, I think they'll see themselves fairly easily returning to the Libertadores next season.
I see Grêmio returning to the Copa Libertadores next season, despite this season's disappointing exit. I still believe in Miller Bolaños as a talisman up top, and Roger Machado as a manager.
Grêmio has an exciting mix of young and veteran players, including Luan, who should find himself on Brazil's Olympic team this August. That mix should allow them to thrive again this campaign.
For the final two spots, I think two Paulista sides will once again finish in the top four.
Santos are the most talented side in Brazil as currently constructed, but the futures of Lucas Lima and Gabriel bring that potential into question. I think Gabigol leaves for Europe during the next transfer window, but Lucas Lima will stick around to combine with Ricardo Oliveira and the Colombian Jonathan Copete to put Santos into the top four.
Finally, I think that Palmeiras have finally fixed their hole at centre back by signing the towering young Colombian Yerry Mina.
With the defence stabilized the talented attackers, led by the youngster Gabriel Jesus, and the Paraguayan Lucas Barrios, will bag enough goals for Verdão to return to the Libertadores next season following their group stage exit this campaign.
Corinthians, São Paulo, and Fluminense are all sides that seem like they could be contenders for the top four, but I think all of them will fall short for various reasons.
For Timão, I think Tite will leave to become manager of the Brazilian national team, sending Corinthians into a bit of a down spell that will result in them falling short of the Libertadores.
I don't think São Paulo will be able to hold onto Jonathan Calleri past June 30th. This will leave them without a proven goalscorer, and still with a certain negative between the pipes.
Edgardo Bauza has done well to get them into the quarter-finals of the Copa Libertadores, but I think that'll be the highlight of their season and they'll disappoint in the Brasileirão.
As for Flu, Fred's returned well after his spat with Levir Culpi, and I think they'll make a strong push for the top four but will fall just short at season's end.
Champions:
It comes down to three sides when deciding who to pick as champions: Santos, Atlético Mineiro, and Grêmio.
I love Santos' attack, and think they're strong on the defensive end, but the transfer rumours surrounding their best players have me a bit too concerned to pick them. If they hang on to their team as currently constructed, I think they're the favorites to take the title, but I just don't see that happening.
As said before, I really like this Grêmio side. I think they're well-constructed, and can really make a run at the top spot.
What gives me pause is the fact that Bolaños has struggled since arriving. If they're to win the title, they need him to score 15 goals this year. I think Grêmio fall just short, as I'm not sure about their big game abilities after watching them wilt against Rosario Central.
It's dangerous to pick a team that's still involved in the Copa Libertadores to win the title, but I think that Atlético Mineiro are the side that will take home this season's Brasileirão.
Galo possess a number of dangerous attackers, and a defense that should be strong enough to hold opponents to a low number of goals.
Robinho has played well since arriving, and the Argentine Lucas Pratto continues to be a force up front.
I think Mineiro may get off to a slow start while juggling the Brasileirão and the Copa Libertadores, but in the end, Galo will walk away champions.