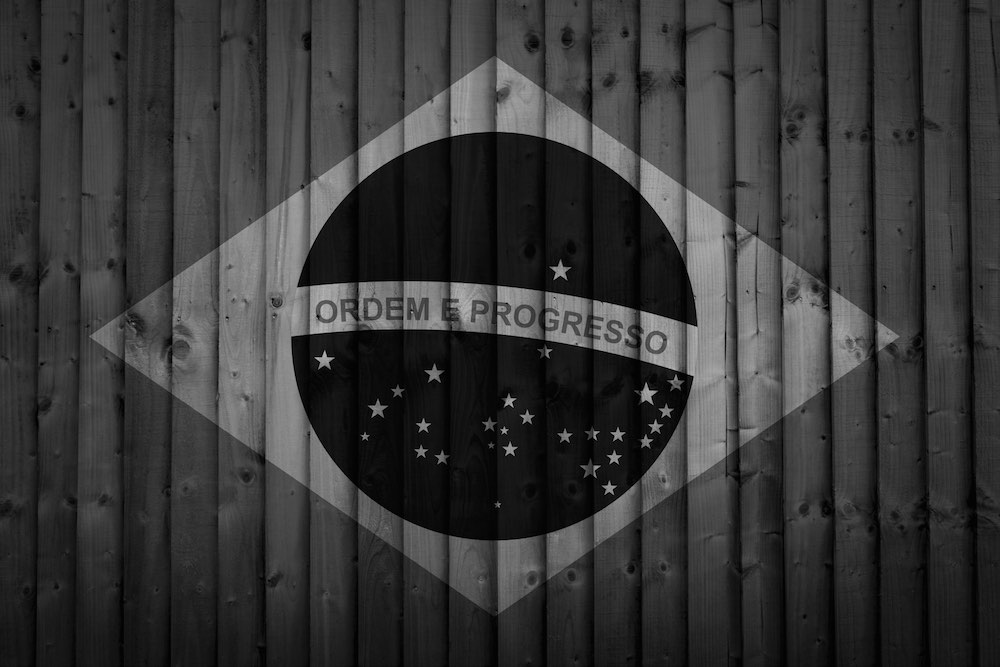 There is no such thing as a friendly for the Brazil national team, or at least not for its hoards of fans around the world. Brazil don't just play friendlies, they take part in the Brazil Global Tour: it's got a sponsor and everything.
No other team in the world has such fanfare attached to non-competitive games, but when these types of games were all they had to play during the build-up to their 2014 World Cup, they lost a sense of reality, and of what was needed when it came down to their most important matches since they first held the tournament on their shores in 1950.
As hosts they didn't need to go through the gruelling World Cup preparation that is the CONMEBOL qualifiers, which in itself is one of the more entertaining competitions in world football. They had a free pass and a free ride, winning nine of their ten friendlies between the 2013 Confederations Cup, which they also won, and the start of the World Cup. Then, at the World Cup, the Mineirazo happened. The 1-7. It had been coming.
But on the road to the 2018 World Cup they've been able to concentrate on the football, which has naturally had a positive effect on their global brand as much as is has on their FIFA rankings. They took a step back. A look at the bigger picture; as the manager the would appoint had recently done.
Tite had steered Corinthians to a Club World Cup title in 2012 after winning the South American continental cup, the Copa Libertadores. The European sides will say that the Club World Cup is not a competition they take seriously, but Tite's group were a better team than Chelsea, and it was one of those rare occasions where Rafa Benitez, then managing the London club, was out-thought.
Tite left Corinthians shortly after as the side struggled to retain their form after such highs, but instead of revelling in his success, Tite went to Europe to learn more about the game, immersing himself in the tactics of modern football where he developed an affinity for 4-1-4-1.
He met Carlo Ancelotti at Real Madrid, and also visited Arsenal's training ground where he was impressed by the amount of technical analysis and the investment in this area of the game. In addition to this he met Argentine manager Carlos Bianchi, and also learnt motivational techniques by studying Diego Simeone and Jorge Valdano.
All of this led to the Brazil we see today. If you're going to take the top job in your homeland, then you may as well be prepared for it.
There is now a new form of Jogo Bonito in town which will please Brazil's marketers fans alike.
There is less reliance of Neymar, who carried the weight of the World Cup on his shoulders in 2014, and more emphasis on the team unit. Tite is also able to instil the mentality needed to avoid embarrassments such as the Mineirazo.
His leadership skills are shown in his unwavering support for his players. In a recent press conference he defended Neymar to the hilt, prompting the Paris Saint-German star to leave the room in tears. These are his players so he will support them.
There is no one in this squad on reputation alone, and even the captaincy is now rotated. At that press conference, he would have done the same for any of his players. The name of the player didn't matter, but the former Santos and Barcelona man is often the main target from outside interferers, given his status, so is often the man Tite has to defend.
Nicknames and terms may be assigned to Brazil's failures – the Mineirazo joining the Maracanazo – but now one has also been assigned to Tite's tactics. His rarely discussed Jogo Apoiado (position play), Tite has his own simple but effective tactical term which combines parts of Pep Guardiola's Juego de Posicion (position game) and Jurgen Klopp's Gegenpressing (counter-pressing).
All of these tactical terms retain their native language (often unnecessarily) even when used in English, and now Tite has one of his own.
One of Brazil's problems in recent times has been an inability to find a focal point for their attack. That Fred, Hulk, and Jô were the striking options in the 2014 is evidence of this. Dunga, who succeeded Luis Felipe Scolari, tried to solve this problem by using Neymar as a striker, but this merely increased the burden on a player already weighed down with the expectations of a nation.
The rise of Gabriel Jesus has happened at just the right time, but you imagine Tite would have found a solution up front regardless of quality coming off the production line. Jesus' development under Guardiola has only increased his suitability for Tite's attack, but he had already capped by Brazil by the time he moved to Manchester City from Palmeiras. Likewise, Roberto Firmino provides able back-up thanks to the combination of good management at club level, from Liverpool's Klopp who this season handed him the No 9 shirt, and at national team level.
"I think the Brazil system is similar to the one we use at Liverpool, with lots of movement," Firmino told the Independent.
"Players open out wide and quality midfielders who join the attack and score goals."
Unlike most managers, Klopp and Guardiola might not be too miffed at seeing their respective strikers leave for international duty, as there are some parallels and similarities in the philosophies of all three coaches. The arrangement is mutually beneficial, and they even travel back to the North West of England together on the same chartered flights.
Renato Augusto and Paulinho are unlikely faces in midfield, but Tite knows them from his time at Corinthains and trusts them. One is a Chinese Super League outcast, and the other is still judged on his troublesome spell with Tottenham Hotspur, despite now playing an important role for Barcelona, but the manager ignores this type of prejudice.
Many players who took part in the 2014 failure are now out of the picture, and in the current squad just seven players remain from that 23: Dani Alves, Marcelo, Thiago Silva, Fernandinho, Paulinho, Willian, and Neymar.
Brazil qualified for the 2018 World Cup with an ease which should not be underestimated. Behind them was a scramble for qualifying places which involved some of the region's heavyweights, with Argentina leaving it until the final games to secure qualification, and current Copa America champions Chile missing out altogether.
Tite didn't lose a single game in qualifying, with the team's only defeat coming against Chile when Dunga was still in charge.
The challenge now is to continue this in their friendly matches, and while there is the temptation to treat them as exhibition games for the fans who turn out in their numbers wherever Brazil play, they must stick to the set of principles born of both success and failure, and applied by Tite: Brazil's modern tactician.