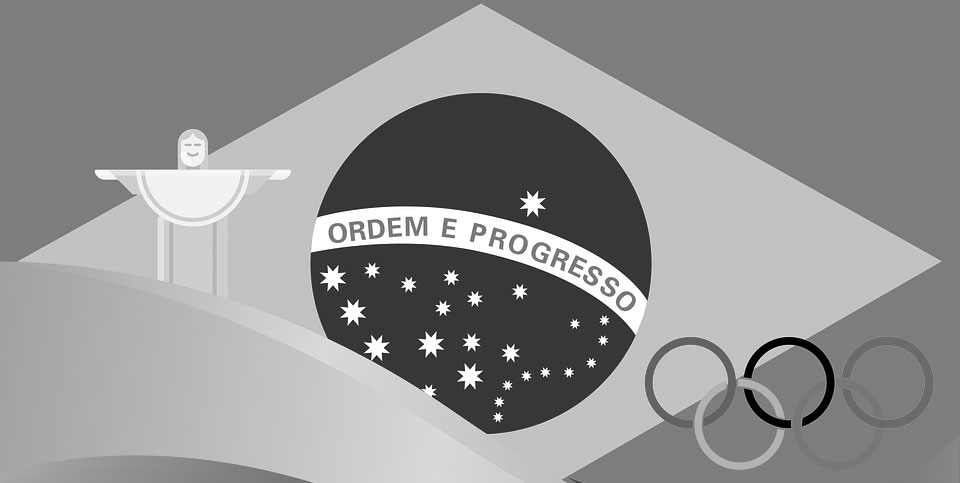 7-1 will never be erased. No one in Brazil will tell you differently.
Winning the Olympics, which many rightfully point out is simply a glorified youth tournament, pales in comparison to the national embarrassment that was Germany's 7-1 win against Brasil in the 2014 World Cup.
But just as the stain that is the 7-1 will never be cleaned, so too, the shine that is the Olympic Gold Medal will never fade.
Amid all of the controversy of these Olympic Games, Brazil's football team came up big when it mattered most, edging out Germany 5-4 on penalties following a 1-1 draw after 120 minutes.
At their 13th attempt, Brazil finally claimed footballing gold, and on home soil in a cauldron of pressure no less.
Yes, the Olympics is, in name, a glorified youth tournament, but these Olympics, for Brazil, were different. Thus, while this win means less than a World Cup would, it also means more than any other youth tournament.
For Neymar, it is his greatest footballing moment. Brazil's much maligned captain struggled in the opening two matches against Iraq and South Africa, but was critical in ensuring that Brazil escaped the group stage with a win against Denmark.
Then, in the knockout round, Neymar was nothing short of brilliant, scoring a pair of free-kicks against Colombia and Germany, while adding in a brace in the semifinal against Honduras for good measure. Neymar took the brunt of the criticism in the opening two matches, and turned it into fuel to lead Brazil to the gold.
Now, he returns to the full national team with the confidence of having lead his country to glory, and the maturity of the realisation that it happened only when he let the game come to him, not when he forced the issue.
For Renato Augusto, it is redemption in the Brazilian shirt after a string of truly dreadful performances.
The Beijing Gouan man was booed off the pitch in Brasília, but rebounded with a set of incredibly strong midfield performances, especially against Germany in the final.
Rather than simply launching shots from distance and solely passing the ball backwards, Renato Augusto fought for every challenge, and provided fantastic service from the holding midfield position.
For now, he has silenced his critics, and has more than likely retained his starting role in the full national team under the familiar face of incoming head coach Tite.
For Gabriel Jesus, Gabriel Barbosa, and Luan, it is a coming out party on an international stage. At times, all 3 were brilliant, especially the Grêmio man Luan, whose insertion into the starting lineup was the turning point for this squad.
Luan's playmaking ability removed some of the pressure from Neymar and allowed Gabriel Jesus to play more on the wing, where he is currently more comfortable. Gabriel Jesus got off to a slow start, but broke out against Denmark, and scored a pair of goals against Honduras as well.
Gabigol may have gotten lost in the final few matches, but it was his goal against Denmark, a little dribbler across the face of goal that found the back of the net, that finally broke the ice for Brasil.
For this Brazilian defence, it is a statement that while Brazilian defenders do love to get forward and score, they can also stay back and defend with class when needed.
Outside of Neymar, Douglas Santos may have been the most impressive player in the Brasil squad. His ability to bomb forward and join in the attack was crucial for a side that faced a number of ultra-defensive sides that sought to bunker in.
Marquinhos and Rodrigo Caio were absolute forces as a central defensive pairing. Seemingly every chance faced was snuffed out by those two, stepping forward and challenging when needed, and somehow pulling out every 50-50 ball down the stretch, even against the bigger, stronger German attackers.
In defensive midfield, Walace cut out a number of dangerous counter-attacks, changing the complexion and attitude of the Brazil side.
For Weverton, it was a moment of glory for an unsung Brazilian goalkeeper from Acre, the most remote of Brasil's states.
When Fernando Prass went down with an injury, it was Weverton, not another, more proven goalkeeper, who was called in by Rogerio Micale.
The Atlético Paranaense keeper had moments when he looked shaky, but he had no chance to stop the only goal conceded by his team, and made the all-important save in Brazil's penalty shootout with Germany. In fact, it was his penalty-stopping ability that convinced Micale to select Weverton.
In the final, with history on the line, Weverton did what he was called into the squad to do, and made his manager look good in the process.
That manager, 47-year old Rogério Micale, will most likely fly under the radar following the gold. Neymar, the young attackers, and Weverton will all get the headlines.
However, those headlines wouldn't exist if it weren't for Micale having the courage to go all in on the 4-2-4 formation he so loves.
It was a pair of changes, and the return to the 4-2-4, which led Brasil to a second place finish at last Summer's U20 World Cup, that turned this Brazil squad into the attacking force we all knew it was capable of being.
Brazil winning football gold doesn't make the Rio Games a success. Nor does it change the fact that this was an Olympics that Rio, and Brazil, didn't need.
The controversy around these games will remain, and rightfully so. This result also doesn't mean the CBF have gotten things right, they haven't. It's still a deeply corrupt federation whose president is a criminal.
Brazilian football still has its issues: players leaving for Europe too soon, dwindling domestic attendance, and failures from both clubs and the national team, on the international stage.
But for the first time since the 7-1, the Brazilian national team has a way forward, and hope for a better tomorrow.
Gold medal or not, the 7-1 isn't gone. Rio 2016 was still a mistake, and the CBF is still dirty. But after a long wait, Brasil have their much-desired gold. And for today, that's enough.