Bernard is an attacking midfielder who has come through the youth ranks at Belo Horizonte based club Atlético Mineiro.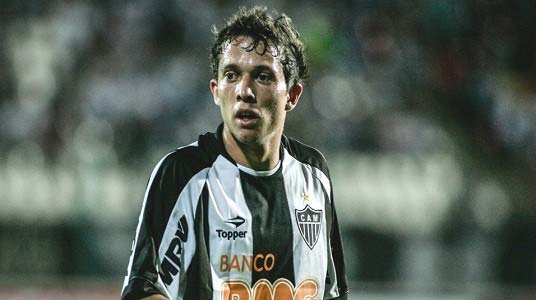 He came through as a senior player in 2010, and was loaned out to Democrata of Sete Lagoas, where he scored an impressive 14 goals in 16 appearances.
On his return to Atlético Mineiro he made sporadic appearances for the first team, but was then returned to their youth side where he continued to impress, but still couldn't get many chances in the senior set up.
When Galo's current manager Cuca took over from Dorival Júnior, the exciting young attacker began to get his chances, and by the time the 2012 season came around he was well and truly a member of the first team.
Bernard formed a great partnership with Ronadinho when the former Barcelona man joined up with the team in June 2012. The two players at the opposite end of their careers seemed to complement each other, with Ronaldinho looking like he was finally enjoying his football again, alongside a young protégé who looked to learn everything he could from his technically gifted and experienced team-mate.
An attacking trident was formed with Bernard cutting in from the left, Ronaldinho acting as the playmaker in the middle, and former Manchester City and CSKA Moscow striker Jo up front. The three of them helped Atlético Mineiro mount a serious challenge for their first league title since 1971, but they fell away towards the end of the season, finishing second behind Fluminense.
One moment which made football fans outside of Brazil sit up and take note of the player was an assist he provided for Jo, which showcased his attacking talents and demonstrated his ability to perform the unexpected. He's one of those players who you want to be on the ball more often than not, unless you're supporting the team he's playing against.
As well as setting up others he managed to get 11 goals of his own in the 2012 league season, and he'll be hoping to repeat this form in the 2013 campaign. However, this might be at a club other than Atlético Mineiro, as you don't get this good and not have the European teams hovering around.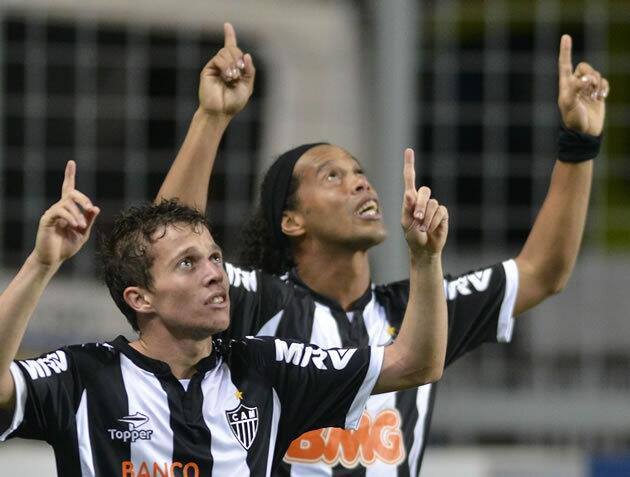 Scouting Report
Full Name – Bernard Anício Caldeira Duarte
Born – 08/09/1992 – Belo Horizonte
Postion – Attacking Midfielder
Foot – Right
Height – 5.6 (168cm)
Bernard is an unpredictable attacker with good acceleration and dribbling skill. He's right footed but good with both feet, and his final product is often as good as the play which precedes it.
He'll also work hard for his team without the ball despite lacking the size and physical strength of many of his peers.
Positionally he seems to be at his most effective cutting in from the left, or finding space behind the defence off the shoulder of a striker. But there's no doubt that he'd be able to play most attacking midfield positions, or wing roles on either side.
However, one of his biggest strengths could be his reading of attacking situations, which means he is a great team player as well as being good at taking on defenders one-on-one in individual battles. His decision making in the final third could be the added extra which sees him talked about as a true star of the game rather than – "i wonder what happened to…..".