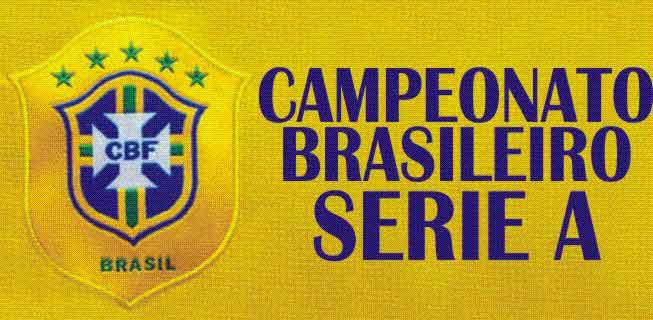 The 2014 Brasileirão season will be broken into two parts, thanks to the mid-season break for the World Cup. The season starts on April 19th, breaking from June 2nd to July 14th, and will come to a close on December 6th. Here's a look at all the participants, including their aims and players to look out for.
---
We begin, perhaps unfashionably, with a look at the clubs in the north east of Brazil, written by The Independent's Brazilian football writer, James Young.
Whilst wishing it could be otherwise, given the financial challenges faced by teams from the north east it is hard to see anything other than the usual relegation dogfight for the region's three Serie A representatives this year. That said, if the São Paulo and Rio "big boys" continue to underachieve so hilariously, the nordestinos, particularly Sport and Bahia, may be able to spring a few surprises.
Vitória
Vitória will find repeating last year's remarkable 5th place finish a stiff challenge. Legal tangles affect the club's financial situation and due to World Cup rebuilding work the team will be unable to play at their imposing Barradão home for the first part of the season.
While Ney Franco is an intelligent, underrated coach, Vitória disappointed in both the Copa do Nordeste and the Campeonato Baiano in the first half of the year. Full-back/midfielder Juan remains the team's best player, and youngster José Wellison has been a pleasant surprise at volante, but there are concerns in central defence, and up front the team will once again rely on journeyman Dinei for goals.
Bahia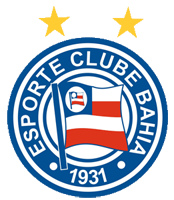 Over the road at Bahia things look a little brighter. The club has made most of its recent progress off the pitch, removing the toxic presence of former president Marcelo Guimares Filho after a memorable fan campaign for open elections. The new board has promised transparency and the fans have responded – Bahia now have 25,000 paying members, ranking 9th in Brazil. The feeling of unity between fans, directors and team was celebrated by goalkeeper Marcelo Lomba after the club's Campeonato Baiano final win over Vítoria. "It's an important moment in the history of the club. The board and the team are playing together. And the feeling of having the fans joining the club as members raises our expectations on the pitch."
Talented midfielder Anderson Talisca is one to watch, and Fahel brings important experience at volante. Maxi Biancucchi is a reliable finisher up front, and Titi is solid at the back. The squad looks to lack depth, however, and the double-edged sword of the pressure brought by those passionate fans will likely lead to more than a few turbulent moments during the season.
Sport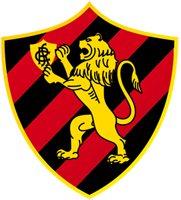 Sport's secret weapon can be found in the manager's office. Eduardo Baptista is the son of Nelson Baptista, who led the club to its remarkable Copa do Brasil triumph in 2008, when Palmeiras, Internacional, Vasco and Corinthians all succumbed to the din that poured from the Ilha do Retiro terraces. Since taking the job, Baptista has taken Sport to a Copa do Nordeste win, and victory in the Campeonato Pernambucano is likely to follow. If the club allow Baptista time to grow he may develop into an interesting coach.
Neto Baiano's ability to create controversy dwarfs his talent on the pitch, but he is still an imposing presence up front. There is experience in the form of criminally unheralded goalkeeper Magrão and elderly zagueiro Durval, but the midfield seems to lack true quality, and Baptista does not have a lot of options in reserve. While there is the usual big talk about challenging for a Libertadores spot coming out of Recife, in truth Sport will be more than happy if they match their previous best Serie A finish – 11th in 2012.
---
Moving towards the south of Brazil, several Brazilian football experts take a look at the teams looking to mount title challenges, qualify for the Copa Libertaodres or merely stay in the division. Also highlighting the promising players from each team.
Atlético Mineiro
Previewed by Tim Stillman – Columnist at Arseblog & Vital Arsenal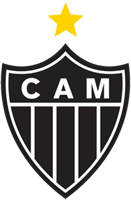 Like most teams in the Brasileirão, Atlético begin a new era with a new coach at the helm. Paulo Autuori hasn't convinced Atlético fans as yet, though Galo only narrowly lost their Campeonato Mineiro final to Cruzeiro and they topped their Libertadores group without ever really convincing.
Their preparations have been beset by injuries with Rever, Luan, Lucas Candido, Pedro Botelho, Emerson and Fernandinho all spending periods in the treatment room and the bizarre transfer saga of Nicolas Anelka has clouded preparations too.
Autuori's two biggest tasks are to reconcile Galo's miserable away form, as they won only 2 away matches in the Brasileirão last season. He also has a task to motivate Ronaldinho, whom the team still rely on so much. With his World Cup hopes all but over and having firmly established himself at Atlético, there is a feeling that his focus may have drifted again. Galo remain virtually unbeatable in the bearpit of the Independência.
Young forward Marion may be a player to watch. Having sold Alecsandro and failed to land Nicolas Anelka, there is a lack of back up for Jô in the central striking role so Marion may get his chance. Nicolas Otamendi, on loan from Valencia, has impressed in pre-season alongside Leonardo Silva at centre half, so much so that captain Rever may struggle to reclaim his place. However, Otamendi's loan expires in July. The returns of Lucas Candido, the natural heir to Gilberto Silva in the volante position, and the lively, energetic Luan are awaited with much expectation.
---
Atlético Paranaense
Previewed by James Nalton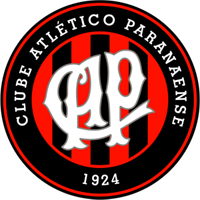 Atlético Paranaense were one of last season's surprise packages. Having been promoted from Série B in 2012 they carved out an excellent season in 2013 with striker Éderson emerging as the league's top scorer with 21 goals, and a third place finish seeing them safely into the 2014 Copa Libertadores at the group stage.
However, the Curitiba based side failed to progress beyond the group stage in the Libertadores after succumbing to the altitude in La Paz, Bolivia, where they lost to The Strongest in the final group game.
Éderson will be hoping to repeat his goalscoring feats of the last campaign, and if he can manage this the club could well be in for another impressive season.
If not Éderson, then a young trio of forwards wait in the wings in the shape of former Botafogo youngster Bruno Mendes (aged 19), Bruno Furlan (21), and Douglas Coutinho (20). Their youth team also boasts exciting young forward Mosquito who, despite being only 18 years of age, looks about ready to step up to the first team. Meanwhile another 18-year-old, attacking midfielder Nathan, is one of the most exciting players of his generation, and fans of the club will hope he can fulfil his potential if given a first team chance this season.
Former Arsenal man Fran Merida will look to improve on his handful of midfield starts in 2013.
---
Botafogo
Previewed by James Nalton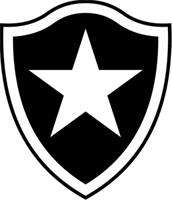 Botafogo head into the league season fresh from a disappointing Copa Libertadores group stage exit. They're missing two key figures from last season; coach Oswaldo de Oliveira has moved to rivals Santos, and Clarence Seedorf hung up his boots to manage AC Milan. Oliveira's replacement, Eduardo Hungaro, has already been relieved of his duties as head coach due to the aforementioned Libertadores failure.
Botafogo's strikers have struggled so far in 2014, and if the club are to maintain their place in the top four one of their three new signings Wallyson, Juan Carlos Ferreyra and Emerson Sheik will have to help improve the team's composure and productivity in front of goal.
It looks set to be a difficult season for the Rio club who will play their home games at the Maracanã, and a repeat of last season's top four heroics and top of the table challenge looks unlikely.
Teenage centre back Dória has been tipped for great things, but the young left-footer will need to improve on recent poor form if he's to impress European club scouts and national team selectors.
21-year-old box-to-box midfielder Gabriel has been a consistent performer during his time in the first team, and will look to continue his progress with regular first team appearances in the coming season. Uruguayan attacking midfield star Nicolás Lodeiro still has plenty to prove, having joined the club from Ajax back in 2012. Creative midfielder Gegê, 20, looks set to continue Botafogo's promotion of quality youth players in recent seasons.
---
Chapecoense
Previewed by Paulo Freitas – Brazilian football writer for Sky Sports and head Brazil researcher for Football Manager.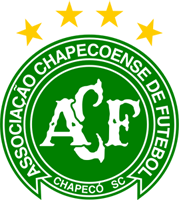 Chapecoense are expected to fight against relegation. The squad has changed considerably since last season but this is unlikely to improve the team's hopes, despite the presence of some experienced players such as goalkeeper Lauro.
Two players to watch are 21-year-old attacking midfielder Régis and 22-year-old defender Fabiano. The former was the top goalscorer in the Santa Catarina state league, while the latter is a versatile player who can play as a centre-back and as a right-back.
---
Corinthians
Previewed by Felipe Maia – Brazilian writer and Corinthians fan from São Paulo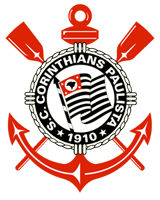 Corinthians' season didn't start in the way the fans expected. After being disappointingly knocked out of the Paulista at the first stage, the club had nearly one month without matches. This meant that in theory they had ample time to improve their defence, as well as add more creativity to the midfield. It might also be necessary to sign more strikers since the current squad lacks firepower. The club's aim is to return to the Copa Libertadores, but manager Mano Menezes may not be the right man to achieve it.
One piece of good news is the return of the club idol, Elias. The midfielder is finally back after a four year absence and will add quality to the middle that already has Jadson and Renato Augusto. The young striker Luciano, who scored six goals in seven games, is a great surprise and probably will help the team even more. Exciting prospect Malcolm could feature despite being just 16 years of age, and the young forward is being tipped for big things.
---
Coritiba
Previewed by James Nalton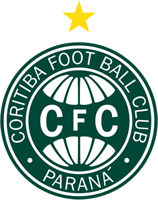 Victories in the final two games of the 2013 season dragged Coritiba out of the relegation mire, and secured their participation in Brazil's top league for the 2014 season. Their performance in the Paranaense state league this season saw them reach the semi-finals, only to be knocked out by Maringá based side Grêmio Metropolitano.
Coritiba will look to the performance last season of city rivals Atlético PR, and take hope that an unfancied team from their part of the world can challenge near the top of the table, but the main aim will be to avoid another relegation scrap. They have the players to be comfortable in the league, if they can do the all important thing and perform well as a unit.
Striker Keirrison is well travelled despite being only 25, and is still technically on loan from Barcelona until mid 2014. The club will be hoping he can show form befitting of someone on the books at one of the best club sides in world football.
Experienced former Fenerbahçe star Alex de Souza is into his second season at the club, and the midfielder's experience and attacking guile is likely to be vital yet again.
Further back in the team, the promising young left back Abner will hope to recover some ground, after an injury sustained during last year's U17 World Cup put him out for much of last season. And on the other side, 21-year-old right back Reginaldo will be looking to make a mark after impressing the club with his performances in the Parananese state championship for Maringá.
---
Criciúma
Previewed by Paulo Freitas – Brazilian football writer for Sky Sports and head Brazil researcher for Football Manager.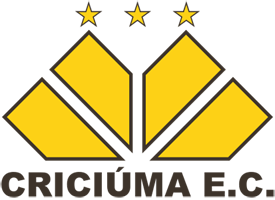 As with Chapecoense, Criciúma are expected to fight against relegation. The squad is still being revamped for the Brasileirão, but given the limited financial strength of the club, new signings are unlikely to make a huge difference.
Cortez, who has now been signed for the Brasileirão, had an impressive spell at Botafogo but since then he has struggled at São Paulo and Benfica. Lucca is another player to watch, the 24-year attacking player shone at Criciúma in 2012 and, after a spell at Cruzeiro, has returned to the club.
---
Cruzeiro
Previewed by James Nalton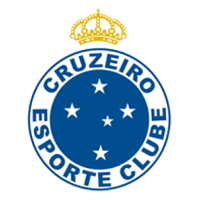 The defending champions recently managed to scrape through their Copa Libertadores group, by finishing above Universidad de Chile on goal difference. They also narrowly won the Mineiro state championship after drawing with Atlético Mineiro in the final, but emerging as champions thanks to their better record in the competition's early stage.
Retaining the title will be a difficult task, but Cruzeiro have kept hold of the players who impressed for them last term. A top four finish should be the aim but, as we've seen many times, the Brazilian league can be one of the most unpredictable around.
2013's player of the year Éverton Ribeiro will be out to prove that the last campaign wasn't a one-off, and highly rated centre back Dedé may still harbour hopes of a Brazil call-up, though that seems unlikely so close to the World Cup.
Nílton and Lucas Silva are still around to sure up the midfield, whilst Willian (on loan from Metalist Kharkiv), Júlio Baptista, Dagoberto, Marcelo Moreno, Borges, Luan, and the impressive 21-year-old Ricardo Goulart, provide almost limitless options in attack. Marleone and Alisson wait in the wings, and both have made appearances in the state championship games earlier this year.
21-year-old right-back Mayke made my team of the season last year, with Bruno Rodrigo and Egídio remaining alongside the aforementioned Dedé, as part of a defence which helped the Belo Horizonte club to the title last time out. Rangy young centre back Wallace awaits his chance to shine.
---
Figueirense
Previewed by James Nalton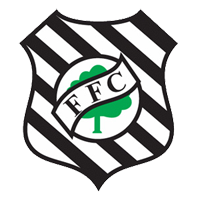 Figueirense arrive in Serie A having scraped into the fourth promotion spot in last season's second tier with a late surge of impressive results. They will take heart from their recent Catarinense state championship win, but the aim for the national league season will be to stay in the division.
Their squads boasts the services of 37-year-old Brazilian set piece specialist Marcos Assunção, who is likely to be something of a special teams player, similar to Ronaldinho at Atlético Mineiro and Alex at Coritiba. New signings midfielder Marco Antônio and striker Everaldo, combine to add experienced depth to midfield, and youthful promise up front.
---
Flamengo
Previewed by Tiago Duarte Dias & James Nalton – read Tiago's extended Flamengo preview here.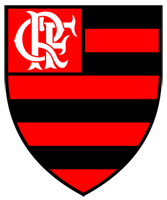 Flamengo were another Brazilian side who disappointed in the Copa Libertadores group stages. losing their last game against Mexican side Léon, in front of almost 60,000 fans at the Maracanã. The early exit exposed several shortcomings against sides who, if not technically better, as was the case with Léon, were tactically better, as was the case with the Bolivian side, Bolívar.
They did, however, manage to win their local Carioca state league, but did so in controversial circumstances. The equalising goal from Araujo which clinched the title against Vasco da Gama, was clearly offside, but the goal was given and Flamengo won the title thanks to their superior record in the earlier parts of the tournament, which comes in to play if the final is a tie. Flamengo's victorious state campaign should not be seen as a sign that things will go smoothly in the national league, and one of Brazil's most popular club will have to work hard if they're to challenge for a Libertadores spot.
Of the new players, only winger Éverton and forward Alecsandro look like positive acquisitions. Erazo is only the fourth option at centre back, Elano tends to suffer with injuries, Márcio Araújo lacks the finesse of Elias, and attacking midfielder Mugni alternates his good moments with times when you can easily forget he is on the pitch. Léo has a little more to prove if he wants to replace the experiences Léo Moura at right back this season, whilst Hernane will be hoping to continue his goalscoring form of last season.
Two of Flamengo's younger players seem to be improving by the day. 24-year-old attacker, Gabriel, had a great start last season but couldn't maintain it. This year he seems to have improved wildly, and has been one of de Almeida's most used players so far. Centre back Samir, who also appears to be improving exponentially with each minute spent on the pitch, could attract bids from big European clubs if he keeps up this progression.
---
Fluminense
Previewed by Brazilian football writer Luke Vooght – read an extended version of this preview here.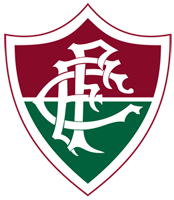 If it wasn't for the fact that either Flamengo or Portuguesa fielded ineligible players in final round of last season, then Rio giants Fluminense would be playing in the second tier of Brazilian football this year.
At the end of last December, Brazil's Superior Court of Sporting Justice ruled by unanimous vote that both Flamengo and Portuguesa were to be docked four points as punishment, which resulted in the latter falling into the relegation positions, and Flu being the side who leaped up into safety. The whole episode has led to Fluminense receiving criticism from sections of the Brazilian press over the past few months and it's likely that more will come their way from rival fans when they play away from home this season.
Fluminense managed to secure two major signings in January with fans favourite Dario Conca rejoining and the highly talented Walter, who shone at Goias last season, having also signed.
Coach Cristóvão Borges could look to Fluminense's youth academy to bulk up his squad with a handful of the juniors tipped for stardom following impressive campaigns on both home and foreign soil. The likes of Kenedy, Robert, Biro Biro, Rafinha and Denilson managed to get a taste of first team football last season and the five youngsters will be looking to consolidate their places in the squad this season.
Another player who will be looking to impress is Michael. Brazil striker Fred recently claimed that the 20-year-old forward is already capable of playing regularly in the top flight of Brazilian football following his impressive display in Flu's 3-0 win over arch-rivals Flamengo in February. Michael, though, faces stiff competition to partner club captain Fred up front with both Walter and Rafael Sobis vying to get the nod from Cristovao Borges. The selection of strikers Borges has to choose from is without doubt one of the best in Brazil.
Whoever leads the line for Fluminense will be relying on the likes of Conca and Wagner to create goalscoring opportunities. 21-year-old Elivélton is likely to replace Leandro Euzebio in defence, but if Euzebio does head for the exit door in the coming weeks then Gum will be the only centre-back at the club with any Serie A experience.
Both Fred and left-back Carlinhos play pivotal roles in the side and their absences clearly had a detrimental effect on the team's performances last season. But with the additions of Conca and Walter, as well a few defensive players who might join in the coming weeks, Flu should have a squad strong enough to challenge for a top-four finish.
---
Goiás
Previewed by Paulo Freitas – Brazilian football writer for Sky Sports and head Brazil researcher for Football Manager.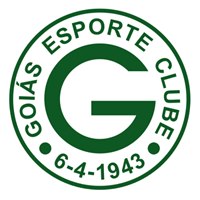 Goiás have lost striker Walter, their main star in last year's Brasileirão, but their squad are good enough to remain in the top division for another year. However, the defeat in the state league final against Atlético Goianiense does not inspire confidence for their Brasileirão campaign.
Former Vasco and Porto attacking midfielder Carlos Alberto is the team's main star, he was previously punished for doping, and has since struggled to regain his best form. Thiago Mendes is another player to watch, the 21-year old versatile midfielder can play as a defensive midfielder and in a more box-to-box role.
---
Grêmio
Previewed by James Nalton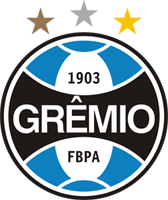 Porto Alegre based side Grêmio go into the 2014 league campaign having gone unbeaten in their Libertadores group with four wins and two draws, but also on the back of a disappointing defeat to local rivals Internacional in the Campeonato Gaúcho state championship final. Their record in the Libertadores group stage will give them the hope that they can take this into the league, and mount a much anticipated title challenge under former Goiás coach Enderson Moreira.
The team boast several entertaining players, including the 19-year-old Bayer Leverkusen bound left-back, Wendell. Forward Luan is another young talent to look out for, and could be part of a potent attacking trio which also includes the experience of 39-year-old former Bayern Munich player Zé Roberto, and Argentine centre forward Hernan Barcos.
Promising 18-year-old striker Yuri Mamute, will also look to make an impression should he be given the chance, and between the posts at the other end, goalkeeper Marcelo Grohe will be looking to return to form now Dida has departed to rivals Internacional. It remains to be seen whether the Biteco brothers in midfield, Gulherme and Matheus, attract the attention of clubs in Europe as they did last season.
---
Internacional
Previewed by Brazilian journalist Vinícius Dutra – read an extended version of his Internacional preview here.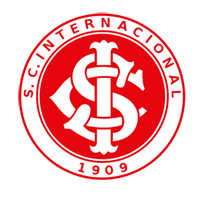 Since 1979, Internacional's dream of a fourth national title has hit the crossbar five times: 1987, 1988, 2005, 2006, and 2009. But now it's time to win the Brazilian championship again. In 2013, under the command of Dunga, the scenario was similar:. Hopes for the title and a successful league campaign, it was to be the year of the Inter. But it wasn't. Again.
This season's Brasileirão squad might be unrecognisable, with only three familiar members remaining in the team: Fabricio, Williams and D'Alessandro. Juan lost his position to Ernando, and he can leave the club during the break for the World Cup as his contract expires. Muriel lost his place to Dida, Rodrigo Moledo, Fred and Leandro Damiao were sold, while Airton and Diego Forlan were released.
All these changes mean a change in mentality. The club let the stars aside and focused their attention on less heralded players, in favour of a stronger team unit. The team also changed technically and tactically. The 4-1-4-1 proposed by Abel Braga is clear: transition and possession, quick ball movement, aggressiveness, and switching flanks.
The best signing of the season so far has to be Charles Aránguiz. 'Principe Aránguiz' quickly became a key part of Inter's tactical set-up, with his quality on the ball, good passing, finishing, and general dynamism in midfield. For the success of the club during the season, his presence is essential. The Chilean belongs to the Granada and Udinese conglomerate, and Colorados are already negotiating a definitive agreement. Aránguiz has 4 goals and 6 assists in 10 matches.
Abelão doesn't often favour younger players, but it's worth paying attention to promising right-back Claudio Winck. He got his chance in the first team during the state championships, and could be used in less difficult games in the national league this season. Attacking midfielder Otávio (sometimes known as Otávinho) will also be hoping to build on his fleeting impressive performances for the club so far.
---
Palmeiras
Previewed by James Nalton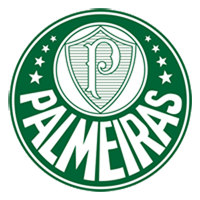 Palmeiras spent last season playing well below their level in Série B, and despited ending 2013 promoted as champions, they didn't do so with the ease which many expected. Despite this they completed the job of secring a return to the top division, and will be looking to challeng in the top half of the table, rather than struggle at the bottom, in 2014.
In the shape of Alan Kardec and Weverson Leandro, they have two talented forwards who will be looking to test themselves against Brazil's top sides. Scoring 27 goals between them in Brazil's second tier, the pair will look to continue this impressive form and fire the club ahead of their local São Paulo rivals.
---
Santos
Previewed by football writer and Santos fan Gordon Fleetwood – An extended version of Gordon's Santos preview can be found here.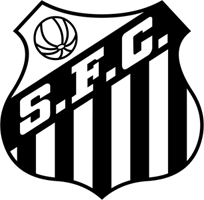 Santos come in this year's Brasileirão on the back of six consecutive appearances in the final of the Campeonato Paulista. It's a run that stretches back to Neymar's debut season as a professional back in 2009. However, the club's displays in the league in recent years lie at the other end of the spectrum, with the last serious charge for the title coming way back in 2007.
Santos certainly have a squad capable of challenging for the ultimate prize. With a good mixture of old heads and promising young talent at his fingertips, Oswaldo de Oliveira has had Santos playing some eye-catching football based on speed and intricate elaboration in midfield. However, this state is one that was never maintained for very long, even in the less competitive environment of the Paulistão.
Dreadful performances were almost just as common. It was clear that the frequency of the the latter increased with the integration of Brazilian football's new most expensive signing, Leandro Damião, into the team. So far he hasn't lived up the standard expected of a striker worth one tenth of his transfer fee, and the team's on-field dynamic has suffered with his presence. Still, it's unfair to throw all the rotten fruit and vegetables at the 24 year old.
This means that the demand for weekly heroics from Aranha will be even higher than last year and the goalkeeper has proved himself to be one of the best in his position in the country
Further forward Arouca seems to be finally emerging from the slumber he entered after winning the Copa Libertadores in 2011. At his best he is capable of dominating any midfield with his energy and drive. However, most eyes will still be on his midfield colleague, Cicero. Whether it be a goal from a freekick, from long range, or from a towering header, you name it, Cicero can produce it.
Among the bevy of youngsters in the squad looking to stand tall besides these experienced campaigners, there are three who particularly stand out. Alison is one of the best defensive midfielders in Brazil, and his bulldog-esque approach has cowed many a forward. Gabriel may just be 17 years old, but he is already the club's joint top scorer for the year. The nascent signs of a wonderful player in the making are already evident, and the forward will surely play a huge part in Santos' fortunes.
However, the pick of the bunch at this point is Geuvanio. The prodigal son returned from the wilderness (Portugal) a couple of months ago, and surprisingly became an indispensable cog of the team during the Campeonato Paulista. The fact that he has received the no.10 shirt in Santos' new permanent numbering system speaks volumes.
---
São Paulo
Previewed by James Nalton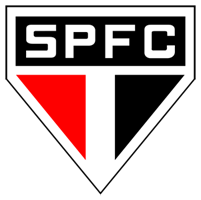 On paper São Paulo have one of the most impressive squads in the league, and the club bearing the name of Brazil's biggest city will be expected to challenge for the title. A disappointing state championship campaign which saw them knocked out on penalties by Penapolense, shouldn't dampen their spirits heading into the season proper, and Muricy Ramalho's men will look to get off to a good start before breaking for the World Cup.
A squad full of talent includes familiar names such as Alexandre Pato, Luís Fabiano, Ganso, Alvaro Pereira, and 41-year-old set piece taking goalkeeper Rogério Ceni. Add to these names some of the most exciting young talent in Brazil, and you have an impressive looking squad, especially when it comes to attacking options.
It's safe to say Ganso's career hasn't panned out as many expected, but the playmaker will be looking to impress this season and show some of the talent which many saw in his younger days playing alongside Neymar at Santos.
Elsewhere in the squad, 18-year-old Gabriel Boschilia and 19-year-old Lucas Evangelista are attacking midfielders destined for great things. In Rodrigo Caio they have a 20-year-old who adds some steel to the flair in the centre of the park, whether this be in midfield or at centre back.
Young forward Ademilson remains on many scouts' lists of players to watch, and could be part of the Brazil squad going to this year's Toulon Tournament in May, where the interest in him is bound to increase.
---
Geographical Breakdown
Cities and teams, ordered by the population of the metropolitan region. (source – IBGE via Wikipedia):
São Paulo
Corinthians
Palmeiras
São Paulo FC
Rio de Janeiro
Botafogo
Flamengo
Fluminense
Belo Horizonte
Atlético Mineiro
Cruzeiro
Porto Alegre
Grêmio
Internacional
Recife
Sport
Salvador
Bahia
Vitória
Curitiba
Atlético Paranaense
Coritiba
Goiânia
Goiás
Santos (Baixada Santista)
Santos FC
Florianópolis
Figueirense
Chapecó
Chapecoense
Criciúma
Criciúma EC
Map
Map showing the south eastern dominance of Brazil's top division. Click the image for a higher resolution version.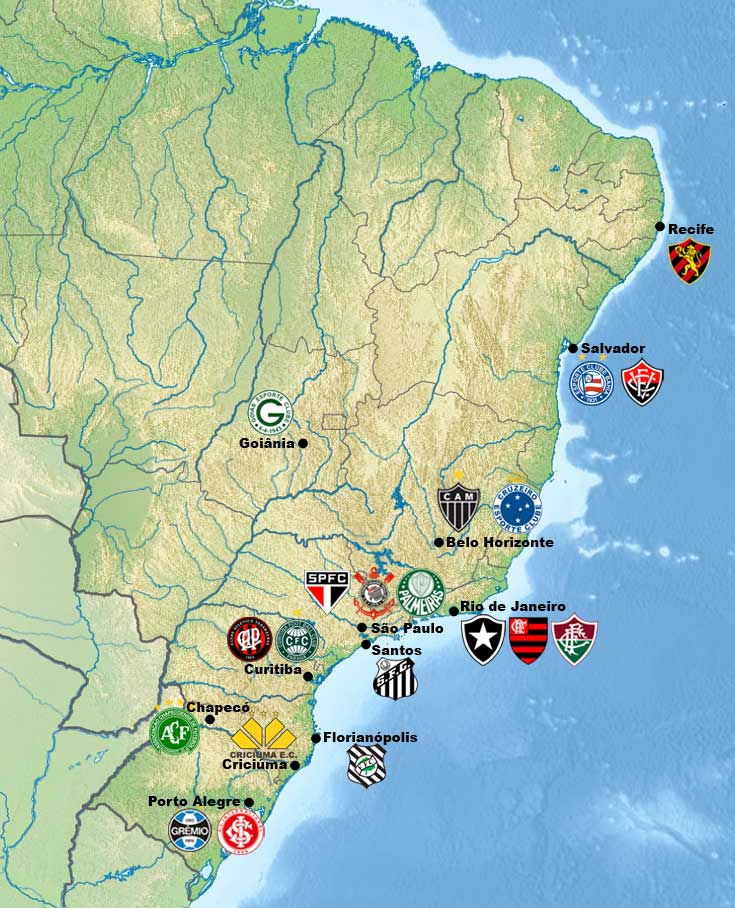 ---
Many thanks to Tiago Duarte Dias, Vinícius Dutra, Gordon Fleetwood, Paulo Freitas, Felipe Maia, Tim Stillman, Luke Vooght, and James Young for their contributions to this preview.