Multiple sources, including Brazil's Sport newspaper, are reporting that Neymar will be joining Barcelona this summer – much earlier than was originally thought.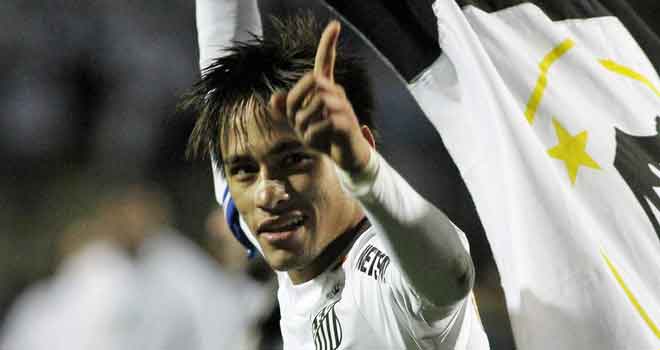 It has long been touted that the Brazil's most coveted wonderkid will be waiting until after the 2014 World Cup, for which Brazil are the hosts, before making his high profile move to Europe. There have also been several rumours from Spain that Barcelona have taken out considerable player insurance policies, which suggest that a high profile player will be arriving this summer.
Interviews with Neymar's father this year have lead many to believe that he will wait until after the World Cup to join Barcelona, as his father confirmed that the Catalan club will be the one he chooses, but was in no rush to join before 2014.
A move to Europe before the World Cup would surely benefit the forward, as he'll be playing against the various different types of defences he'll subsequently encounter during the World Cup. This experience will help both the player and his national team, as Brazil are relying heavily on his talents to help shape their side, which is currently struggling for consistency.
Barcelona have shown in recent weeks that they'll need an injection of new life from this summer's transfer market, having recently been embarrassed by a 7-0 aggregate defeat versus Bayern Munich in the Champions League. And whilst they've won the league at a canter, the introduction of Neymar could help them maintain their dominance in Europe as well as domestically, and at the same time make them slightly less reliant on Lionel Messi when it comes to breaking down stubborn defences with flashes of individual brilliance.