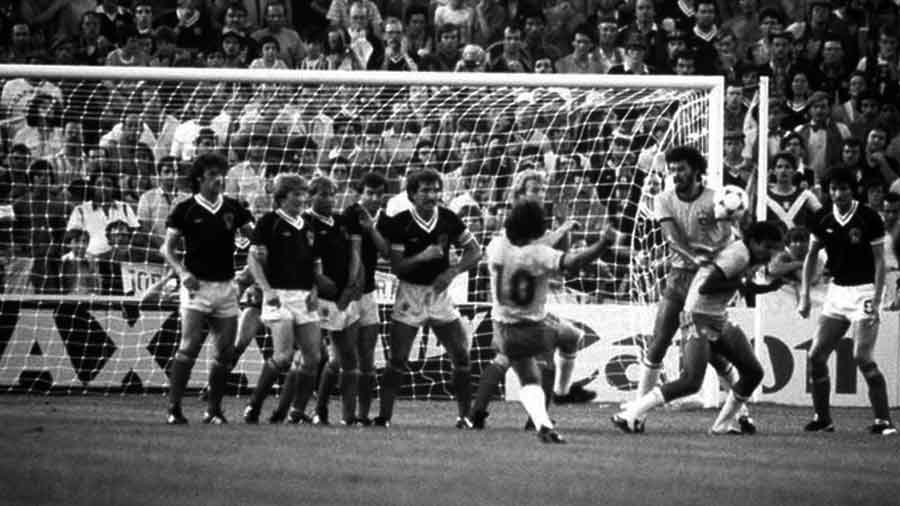 Former Liverpool midfielder Graeme Souness has described Brazil's Zico and Junior as two of the best players he ever played against.
Writing in his column for The Sunday Times, the Scotsman heaped praise on the iconic Brazilian midfielder.
"From my own career, Zico stood out as a world-class player," he said.
"I played against him several times for Liverpool, Sampdoria, and Scotland but never got within 6ft of him, never laid a finger on him.
"He's the only player I played against that I never actually managed to make physical contact with. He was far too bright and he saw it coming."
Souness captained Scotland at the 1982 World Cup when they were drawn in the same group as Brazil. The game between the two sides finished 4-1 to Brazil, thanks to goals from Zico, Oscar, Éder, and Falcão.
Zico's goal came from an expertly take free-kick, which drew Brazil level after David Narey's opener for Scotland.
Souness went on to acknowledge the contribution of left back Júnior, who was a versatile player, and one who was typical of Brazil's entertaining 1982 side.
"The other player from that great Brazilian generation who impressed me was Júnior," he said.
"He was their left-back but he could have played anywhere."
Both Zico and Júnior were selected in FIFA's 1982 World Cup All-Star Team, and Souness added that "those two were beyond Cerezo, Falcão, and Socrates in my experience."
They were also two of fifteen Brazilian players selected for Pelé's FIFA 100.