Internacional's Fred (Frederico Rodrigues Santos) was singled out as the player to watch from the first round of this season's Brasileirão, but if you want to watch him from now on it might help to be a fan of Eastern European football, as he's already been snapped up by Ukranian Premier League club, Shakhtar Donetsk.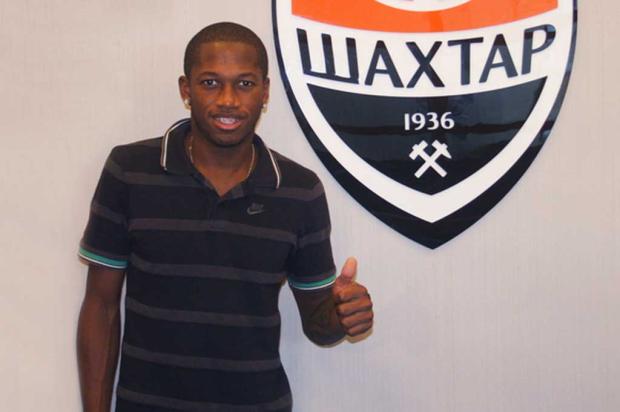 The club from Donetsk have a seemingly insatiable thirst for Brazilian players, and with central midfielder Fernandinho recently departing for Manchester City, the club have used the big money received in transfer fees to bolster their Brazilian contingent.
Fred becomes one of eleven Brazilians at a club which has a history of success with players from the country, all the way from stars such as Brandão and Elano, who were signed in 2002 and 2004 respectively, to players like Jadson, Willian, and the aforementioned Fernandinho who have blossomed at the club. This is despite the foreign player restrictions in the Ukranian league which limits a first eleven to a maximum of seven foreigners; a move designed to encourage home grown talent.
Fred will take the number eight shirt at Shakhtar previously occupied by Jadson, and he's joined this season by Wellington Nem who signed from Fluminense and takes Fernandinho's number seven shirt, as well as defensive midfielder Fernando from Grêmio who has recently gained several caps for his country.
On leaving Internacional in June 2013, he was one of the stand-out players after the five rounds of the Brasileirão before the break for the Confederations Cup bagging one goal and assisting two. He also appeared regularly for his club in the 2012 season, making 28 appearances (25 starts) and managing to score 6 goals.
Scouting Report
Full Name – Frederico Rodrigues de Paula Santos
Born – 05/03/1993 – Belo Horizonte
Postion – Attacking Midfielder
Foot – Left
Height – 5.7 (169cm)
Fred is a left footed attacking midfielder with great speed, quickness, and skill on the ball. As well as being an excellent dribbler, he also likes to pick a pass through an opposition defence.
His ability to improvise in attacking situations can be seen in this recent assist for fellow Brazilian wonderkid Otavio, where he plays a nice little flick behind the opposition defence, anticipating the run of his team-mate.
He's comfortable using his right foot as well as his stronger left, and can play effectively on either side as well as in the centre. His unpredictability will pose a threat to any defence, especially if he has runners moving around him.
His competent long shooting makes him the all-round attacking midfielder with his only weakness at the moment being his relative inexperience.