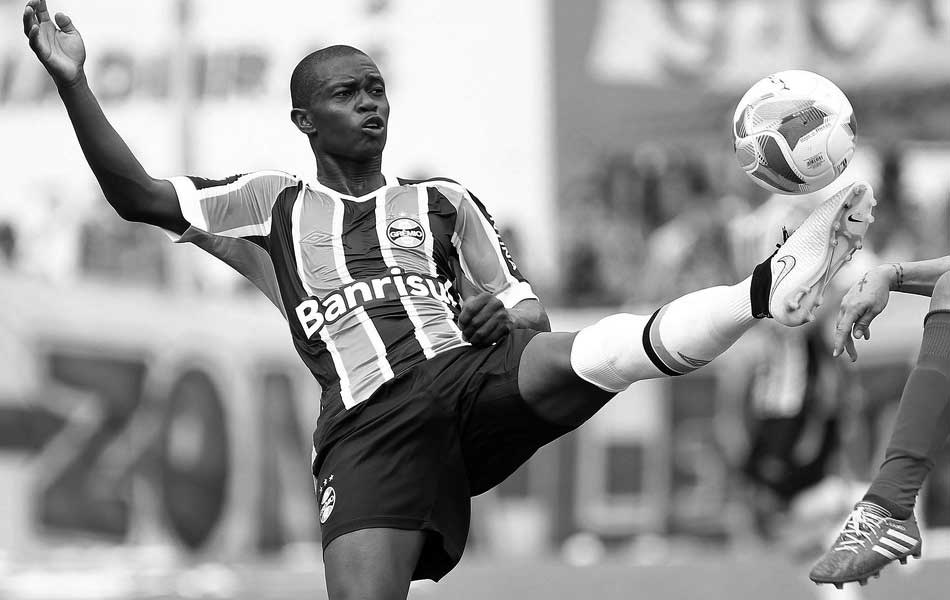 The football world's shortest off-season comes to an end this weekend, when Brazilian clubs return to competitive action with the start of the local state leagues.
Just 55 days after Corinthians were crowned Brasileirão champions, the landscape of Brazilian football is vastly different than it was on December 6th. Corinthians have seen their side raided, with players leaving to both China and Europe, while others have invested wisely, including an influx of talented Argentine players around the country.
For those uninitiated, Brazil's state leagues are competitions between the top clubs in each of Brazil's 26 states, and run from February to early May. The competitions serve as qualifiers for the following season's Copa do Brasil, as well as determine which 40 sides will enter the national football pyramid in the 40-team Série D.
The level of competition in state leagues varies greatly, from the footballing powerhouses of São Paulo and Minas Gerias, to the lowly clubs of Acre and Tocantins. While many see the state leagues as outdated, there is still appeal in some circles of Brazilian football, especially that of São Paulo, which boasts perhaps the strongest of the state leagues in the Paulistão.
With that in mind, let's take a look at some of the top story-lines to watch for in this year's edition of the Brazilian state leagues:
The (Potential) Rise of A Challenger:
By far the biggest story in Brazil this off-season was the formation of the Liga Sul-Minas-Rio, also known as the Primera Liga.
Comprised of 12 teams, including Flamengo, Fluminense, Cruzeiro, Atlético Mineiro, Internacional and Grêmio, the league was meant to be a potential replacement for the outdated state leagues, and sought to be the first club-run league in Brazil.
However, since its announcement, the league has run into many roadblocks, the most recent of which came Monday, when the CBF announced that it had forbidden the league to commence this season. The Primera Liga responded by saying that it will play in 2016 with or without the approval of the CBF.
Whether or not the league does in fact start (and finish) this season remains to be seen, and if it does, it will not affect the playing of the Brasileirão first division. Regardless, this is the first challenge from the clubs to the CBF's ruling over all that is Brazilian football, and will be interesting to follow.
From Corinthians to China: Timão's Mass Exodus:
Corinthians ended last season on a high; running away with the Brasileirão, employing Brazil's best manager in Tite, while possessing a squad that many felt was the best in South America and a favourite to win the Copa Libertadores.
Now, however, after a tumultuous offseason that saw 5 starters leave the club, Corinthians are in crisis.
The midfield has been shredded, with defensive stalwart Ralf joining attacking midfielders Jádson and Renato Augusto in chasing the money to China. National team centre back Gil has also departed to China, and was joined by reserve Edu Dracena who defected to cross-town rival Palmeiras.
Up top, Vágner Love was never the most skilled striker, but he too is gone after jumping at the chance to play top-level European football with Monaco.
Timão will now be anchored by goalie Cássio and the two holdovers in the midfield, the experienced Elias, and young Malcom. Even with the defections, Corinthians should contend in the Paulistão as always, but the questions will begun to be asked once Libertadores action starts in mid-February.
Tite remains Brazil's best tactician, and Corinthians did add decent midfield pieces in Marlone and Guilherme, but it will be incredibly difficult for this side to match the impressive campaign of 2015.
Sport's foreign splurge:
As the lone representative from Brazil's north-east region in last season's Brasileirão, Sport Recife surprised many observers with a strong run that saw them finish the season in 6th, just three points out of the final Libertadores berth. This season, Sport have reloaded thanks to an impressive haul of foreign players.
Sport lost three key players from last season's side, the previously mentioned Marlone departed for Corinthians and he will be joined the Paulistão by his former midfield partner Régis, who left for Palmeiras.
Gone as well are last season's two leading goal scorers, Diego Souza to Fluminense, and André, who returned to Atlético Mineiro (for now). However Sport reloaded, bringing in Túlio de Melo, who impressed for Chapecoense, to lead the attack, and they're re-building the midfield around Chilean international, ex-Liverpool man Mark González, and 23-year old Colombian Lenis.
The central defence should also receive a boost from the arrival of Colombian centre back Oswaldo Henríquez who had been playing for Millonarios in Venezuela.
While it may take time for the new side to gel, the Pernambuco state league is the perfect opportunity. Sport should be favored over cross-town rivals (and Série A returners) Santa Cruz. Sport should also be able to make a run at the Copa do Nordeste, which features all of Northeast Brazil's top teams.
A win in either, or both, of those competitions could give Sport the momentum to claim a Libertadores spot in this season's Brasileirão.
Santos, Paulistão Favorites?
While cross-town rivals Corinthians were losing talent to China, Santos were impressively hanging on to the majority of a team that was right in the running for the final Libertadores spot until a dip of form at the conclusion of last season.
Only Geuvânio has left for the greener pastures of China (money pun very much intended), and perhaps most surprisingly, Santos have thus far hung onto their two best players, 19-year old Gabriel Barbosa (aka Gabigol) and 25-year old playmaker Lucas Lima. Both were rumoured to be off to Europe (or even China) but have thus far stayed with Santos.
While Santos were relatively quiet in their quest to add new talent, bringing in just Cameroonian attacker Joel and Flamengo's Paulinho, the fact that they have kept their squad in tact is quite surprising in modern-day Brazil. With the other major Paulistão players all primarily concerned with the Copa Libertadores, Santos should fancy themselves favorites to take the title for a second year running.
The Ever-Present Emergence of Young Talent:
The state leagues always serve as the first glance at some of Brazil's more highly touted youth prospects, and this year should be no different. 17-year old Matheus Pereira tore it up for Corinthians in the prestigious Copa São Paulo youth tournament and should get a chance in Corinthians full squad, especially on occasions when Tite rests the regulars in preparation for upcoming Libertadores matches.
Other names to keep an eye on include Grêmio's 17-year old attacker Lincoln, who played 8 times in last season's Gaúcho, and São Paulo's 19-year old defender Lucão. Many of Brazil's youngsters will be hoping to catch Dunga's eye in advance of this August's Olympics, where they will all hope to feature.